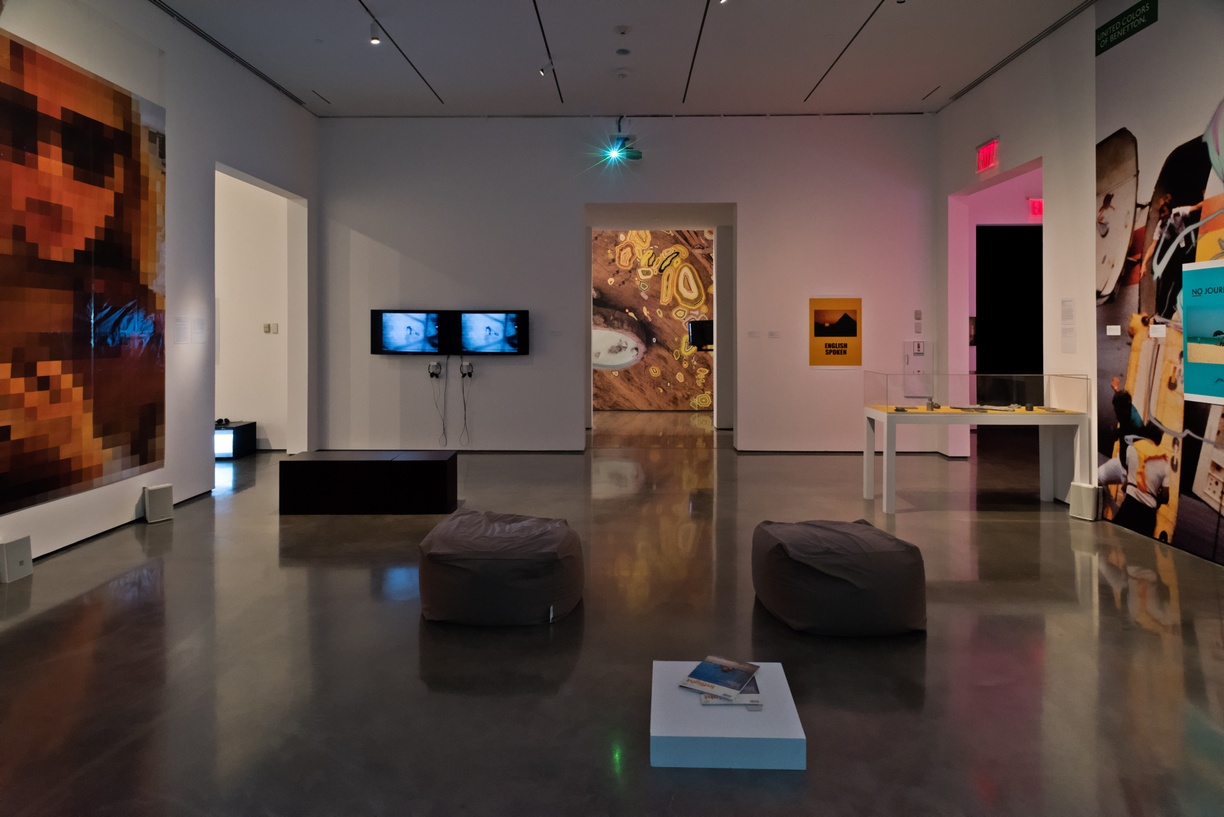 June 24 – December 15, 2017
Curated by
Exhibition Category
Major Exhibitions
Picture Industry, curated by Walead Beshty, complicates traditional accounts of photography, drawing from its role within science, the humanities and contemporary art. Encompassing a broad range of photographic practices from the late 19th century to the present, the exhibition reflects upon transformations in the production and distribution of photographic images as realized through its varied constructions of the corporeal, from its origin as scientific tool and a means of cultural investigation to its phenomenological effects on a viewer.
The wide variety of materials that constitute the exhibition (including collections of photographs, slide projections, periodicals, recent film and video installations, sculptures, and printed works on paper) create numerous situations within which to consider not only the materiality of images and the technologies that form their reception, but also the conflicted social history that lies under their surfaces and is inextricable from their origins.
To this end, Picture Industry includes images and objects from a number of historical moments and social arenas arranged into a cohesive but varied array of historical positions, which often prefigure our complex contemporary image world.
Picture Industry was commissioned and produced by the LUMA Foundation for the Parc des Ateliers in Arles, France and expands upon the original installation in summer 2016, which was part of Systematically Open? New Forms for Contemporary Image Production, the inaugural series of exhibitions at the LUMA Foundation's Parc des Ateliers.
An accompanying publication, edited and designed by Walead Beshty, will be released in December 2017.
Picture Industry features the work of: Thom Andersen, Lewis Baltz, Georges Bataille, Bernd and Hilla Becher, Ericka Beckman, Gretchen Bender, Lynda Benglis, Alphonse Bertillon, Black Audio Film Collective, Black Star Productions (Stewart Bird, Peter Gessner, René Lichtman and John Louis, Jr. in association with the League of Revolutionary Black Workers), Barbara Bloom, Duchenne de Boulogne, Sarah Charlesworth, Charles Darwin, Stan Douglas, William Emory, Walker Evans, Harun Farocki, Morgan Fisher, LaToya Ruby Frazier, Lee Friedlander and Stuart Klipper, Ernst Friedrich, Francis Galton, Isa Genzken, Liz Glynn, Jack Goldstein, Dan Graham, Johan Grimonprez, James Hague et al., Lyle Ashton Harris, John Heartfield, Lewis Hine, Thomas Hirschhorn, Yngve Holen, Jenny Holzer, William Henry Jackson, Arthur Jafa, Fritz Kahn, Sherrie Levine, Glenn Ligon, Sharon Lockhart, Louis Lumière, Robert Mapplethorpe, Étienne-Jules Marey, Kerry James Marshall, Renzo Martens, Allan McCollum, Boris Mikhailov, Mitchell & Kenyon, Charles Moore, Jean-Luc Moulène, Eadweard Muybridge, Timothy O'Sullivan, Gordon Parks, Paul Pfeiffer, Jack Pierson, Seth Price, Jacob Riis, Martha Rosler, Cameron Rowland, August Sander, Allan Sekula, Stephen Shore, Hito Steyerl, William Henry Fox Talbot, Georges Gilles de la Tourette, Wolfgang Tillmans, Sojourner Truth, Cosey Fanni Tutti, Kelley Walker, Lawrence Weiner, and Christopher Williams.