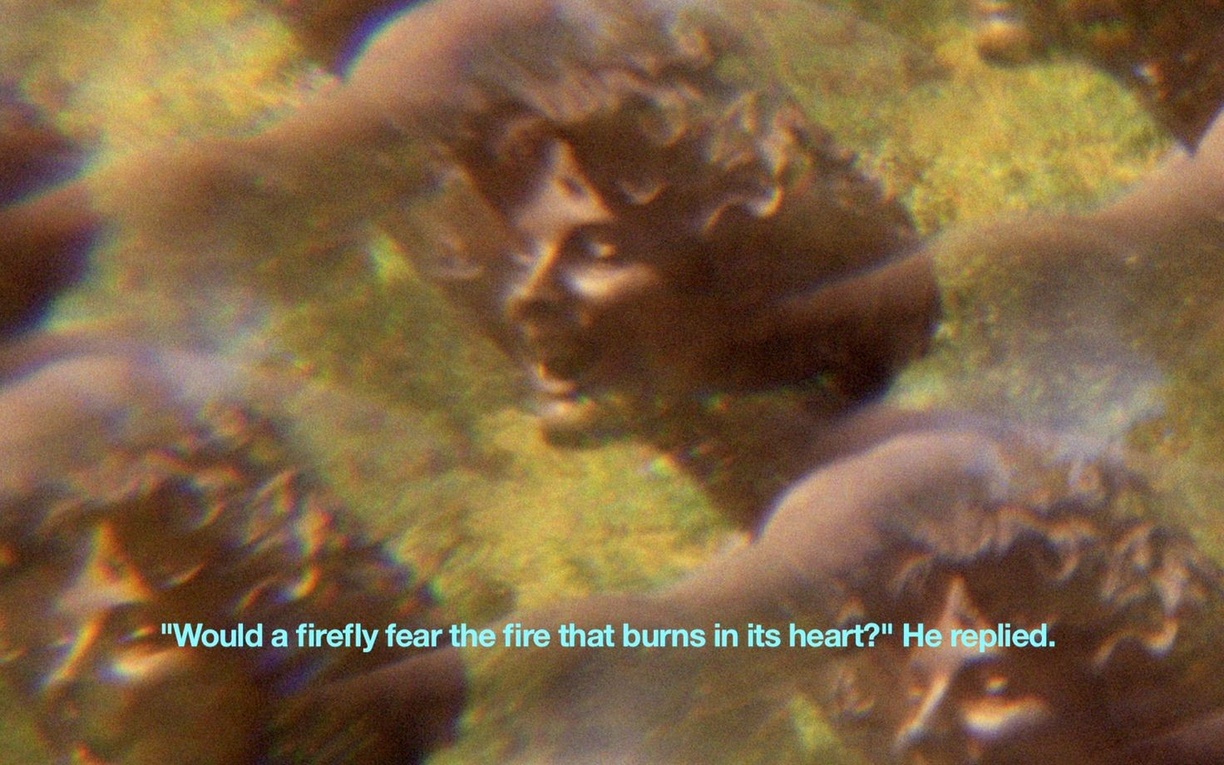 The Written Language of Reality
Curated by
Part of
Exhibition Category
Thesis Exhibitions
Artists: Yto Barrada, Basim Magdy, Pier Paolo Pasolini, and Akram Zaatari
The Written Language of Reality brings together a group of works that stage a complicated, broken relation between image, text, and script.
By playing with narrative conventions of plot and expectation, and with cinema's formal structures in ways that deny cohesion, Yto Barrada, Basim Magdy, and Akram Zaatari encourage the viewer's immersion in the plot while simultaneously gesturing to the disjunction between what is seen and read, what is left in and out of the frame.
The exhibition borrows its title from an essay written in 1966 by the Italian director, poet, and intellectual Pier Paolo Pasolini in which he dwells on the relationship between cinema and reality. For Pasolini, lived reality is considered a language and cinema is the mode of writing it. Despite his critical reworking of the concept of reality, Pasolini never completely abandoned the project of realism and its ethical imperative. He perceived the moving image as a powerful vehicle to reveal the gap between imagination and reality, thereby exposing its absurdity.
Pasolini's reputation largely rests on the fame he achieved as a filmmaker in the 1960s and early 1970s. However, it is the relationship between his writing and filmmaking that is key for this exhibition, as every work in the show sits between literature and cinema. Barrada's series of film posters, A Modest Proposal (2010-2012), draws its title from Jonathan Swift's 1729 satirical pamphlet. The script of Madgy's film, The Everyday Ritual of Solitude Hatching Monkeys (2014), was inspired by different short stories written by his father, Magdy El-Gohary. Zaatari's film, Everything Will Be Alright (2010), revisits the tale of 'the green ray', a flash of light said to occur after sunset, and thought to be a sign of fortune and love for those who see it, as depicted in Jules Verne's 1883 novel of the same title.
By blending the lyrical, the political, and the comical, the works in this exhibition reveal, as Pasolini would say, our "desperate love for reality," in spite of everything that complicates it.
The exhibition will also feature transcribed dialogues from Pasolini's documentary, Comizi d'Amore – Love Meetings (1965) along with their English translation. A screening of this film will be held on May 7 at 2pm at the Center for Curatorial Studies.