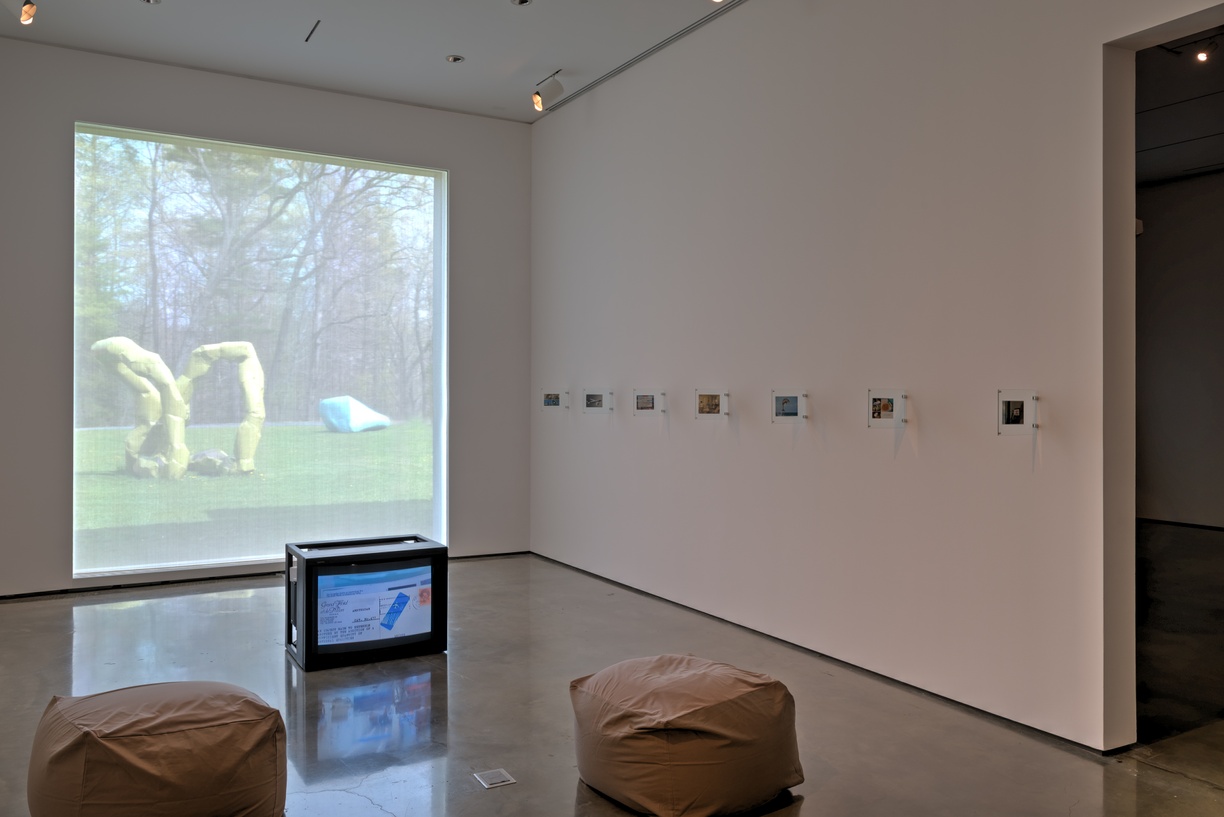 Lawrence Weiner: A Means of Avoiding Bureaucracy
Curated by
Part of
Exhibition Category
Thesis Exhibitions
This exhibition offers viewers a look into Lawrence Weiner's documentation methods, through a selection of his working postcards and other miscellany that culminate in the realization of his work.
Over the past few decades, Lawrence Weiner began sending postcards, mainly addressed to himself, to document a new work. Weiner began to use this process partly because of the constraints of making work while traveling. With this unusual recording system as its focus, this exhibition presents a selection of materials related to the divergent aspects of how Weiner's art is brought into the public realm.
This exhibition draws upon the methods used for record keeping both in Weiner's studio and in the institutions that acquire his work, to display documentation related to selected works of art exploring movement, displacement, and direction. The centerpiece of these works, BARD ENTER (2006), is permanently installed on the ground at the entrance to CCS Bard.
The exhibition title, Lawrence Weiner: A Means of Avoiding Bureaucracy, comes from the artist's answer when asked for a description of the postcards.
The exhibition includes a video interview between Weiner and Lola Kramer, filmed by Liam Gillick.