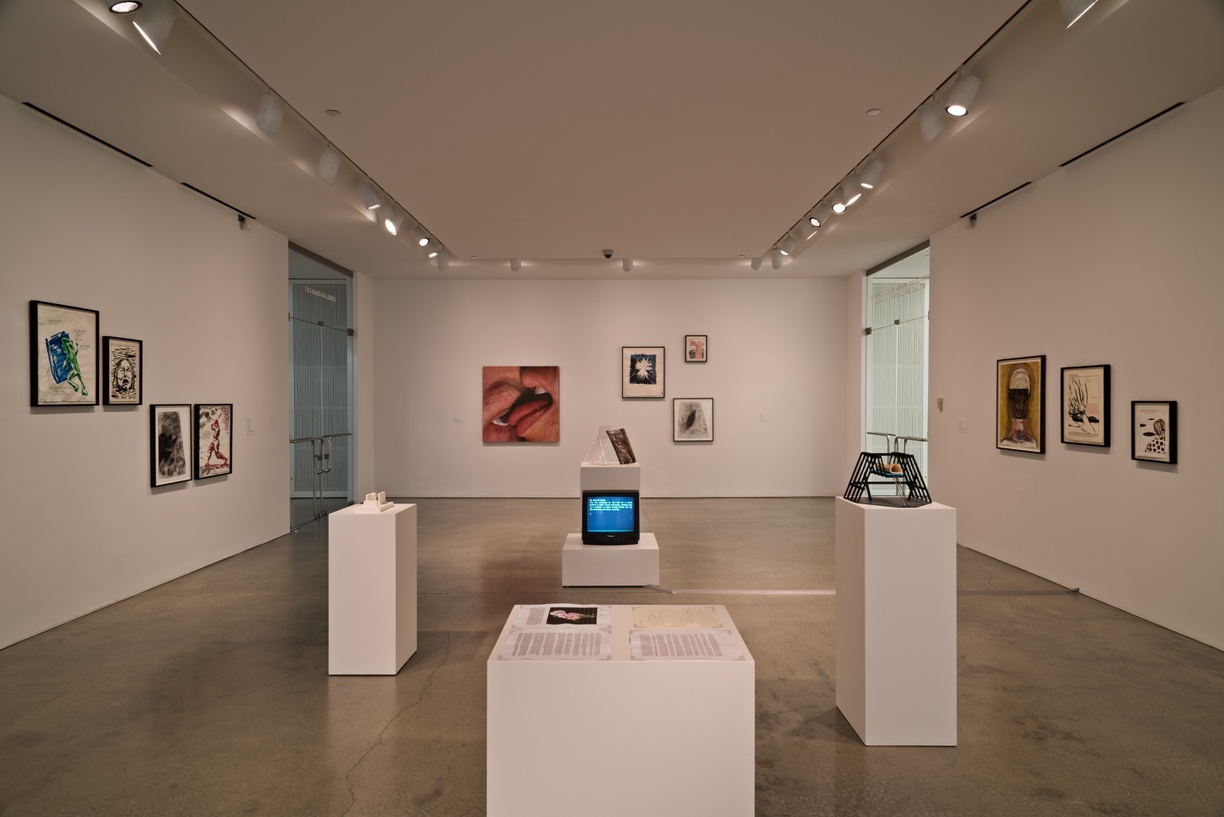 Curated by
Part of
Exhibition Category
Thesis Exhibitions
Artists: Janine Antoni, Huma Bhabha, Paul Chan, Jennifer Gustavson, Jeremy Olson, Raymond Pettibon, and Seth Price
let's make a deal is a durational project that initiates correspondence between artists Huma Bhabha and Jeremy Olson. Each artist's respective sculptural practice addresses a notion of time that seems compressed. Bhabha's sculptures summon ancient totems that resemble artifacts sent from the future that allude to unknown (yet ever present contemporary) catastrophe. Olson's sculptural models place artworks in museums seemingly without viewers. These spaces summon an environment for engagement that has been evacuated, and an art experience that can no longer suffice. Although the scale of the works is distinct and different, both artists maintain a dystopic prediction that communicates one or several futures. These works trigger a consideration of past and present through their projections upon the future. The proposed exchange in let's make a deal will prompt the artists to communicate in a new form and propose new contexts for their methods.
Over the course of three months, a communal channel of prolonged contemplation (i.e. a two-foot-square cardboard box) will be passed between Bhabha and Olson bi-monthly by way of the curator as transport. A new dossier that responds to a suite of artworks from the Marieluise Hessel Collection will be implanted by the curator each month. Each of the three dossiers will include photocopies of textual and visual information extracted from Open Access resources and a photocopy of the artworks from the Collection's online database. The constellation of photocopies will appear in the box for one full round of exchange and be removed at the end of each month. Objects, artworks or otherwise, will be submitted to the box sequentially, mimicking the call-and-response of a spoken conversation. When the correspondence project is completed in March 2017, the box contents—in addition to the works from the collection they respond to—will be exhibited.
let's make a deal manifests communication as the terrain within which each artist can dissect the context that lends to their own practices. Despite being regulated by time-delays and unpredictable wrinkles, what affect can such an exchange have on an idea? While it may locate a disjuncture central to the way in which art communicates, let's make a deal encourages Bhabha and Olson to explore the manner in which their own art practice is a method of delivery for ideas.