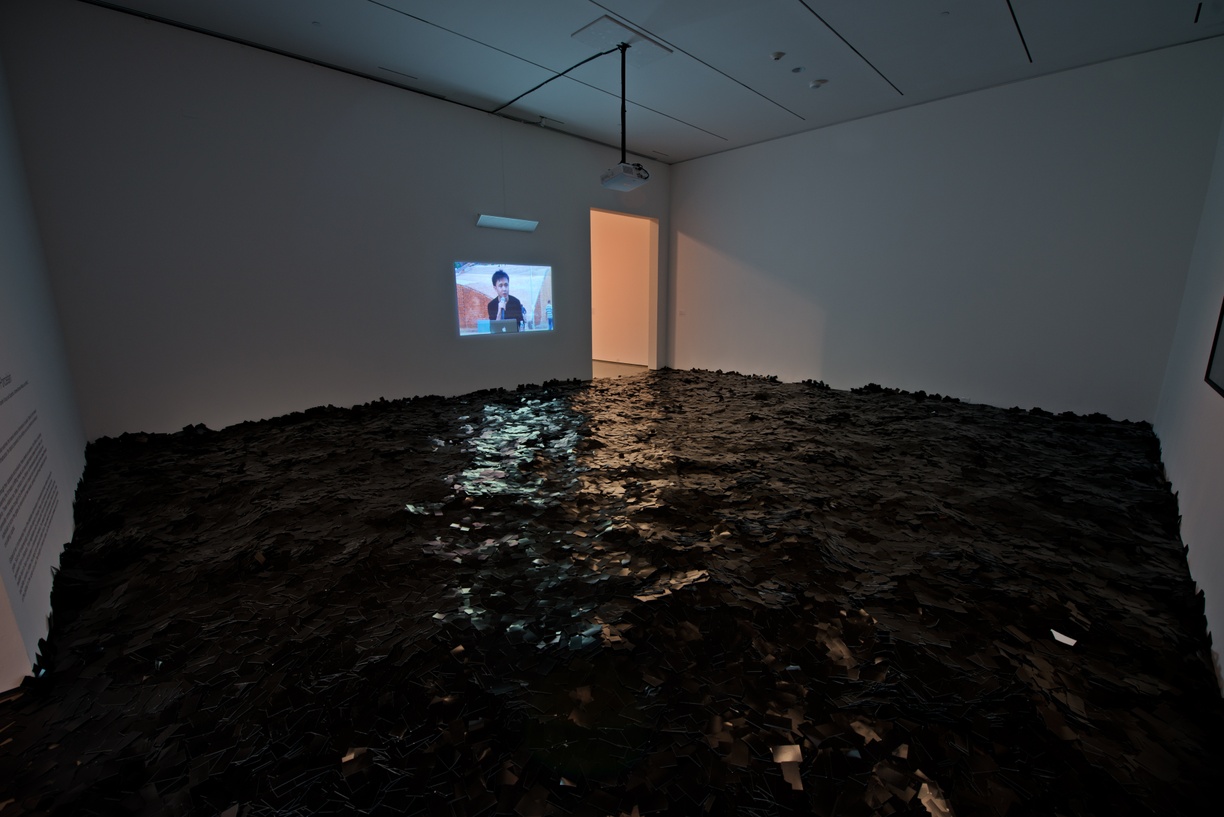 On Sweat, Paper, and Porcelain
Curated by
Part of
Exhibition Category
Thesis Exhibitions
Facilitated by the liberalizing of world trade, the internationalization of production and commodity consumption, and developments in transport and communications, offshoring has allowed nomadic capitalists, itinerant individuals, contemporary artists and cultural producers to scour the globe for resources and new markets, opening the world through displacing labor and circulating capital.
On Sweat, Paper, and Porcelain presents works by Heman Chong, Ho Rui An, The Propeller Group and Superflex, Andrew Norman Wilson and Akhil C, and Yee I-Lann: their work leverages global infrastructures of offshoring, to produce art situated in exchange. Focusing our attention on personal experiences of complex global processes, a landscape of calling cards, the sweaty back of anthropologist Charles le Roux, blue and white ceramic plates depicting a workforce, an encounter with a Fed-ex employee, a Vietnamese soap based on a shipment of porcelain commissioned as part of an artist residency and a long-distance relationship between an artist and a personal assistant demystify the global as an expansive, open world. This art–made through the very infrastructures of an internationalised art world—measures the densities and histories of the global in the span of a calling card, the lengths of internet orders and the intimate space between you and me.
On Sweat, Paper, and Porcelain is part of [offshoreart.co] a research project that examines the offshore to understand global infrastructures and their supporting narratives.