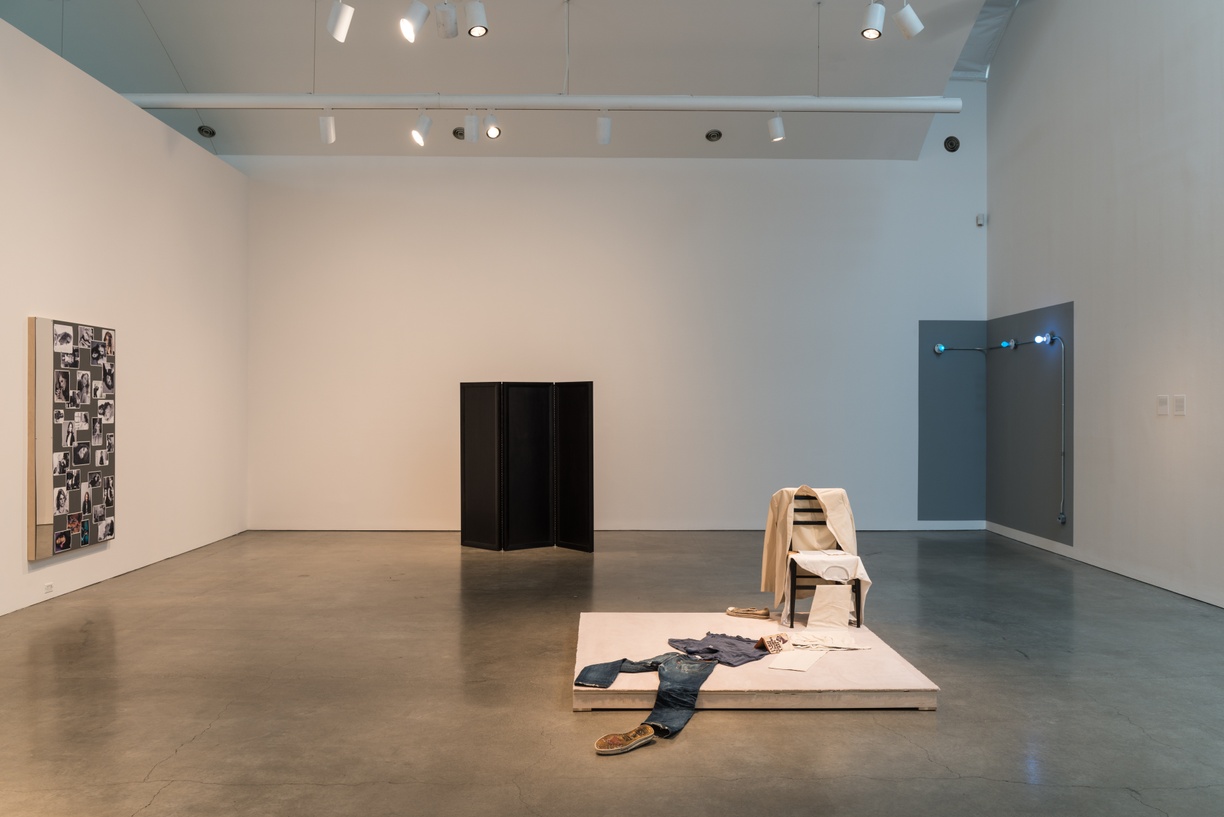 → CCS Bard Galleries, Hessel Museum of Art
Curated by
Part of
Exhibition Category
Thesis Exhibitions
Partial views of an abandoned drive-in. Winter pines and white poplars in the distance. Burrville. Deserted secondary roads. Eroded signs under grey, sagging clouds. Close-up. Broken limbs on waste ground. Deranged. Blue lights in labyrinthine corridors. White lights. Rusty orange-hued theater seatings. Smoked mirrors. Haunted spaces. Empty screens.
A fragmentary array of movie theater architectural tropes, cult films stills, performative environmental settings, and photographs of cinema personas, the exhibition focuses in cinema's social space as a privileged subject in Tom Burr's sculptural model.
A fractured display of brooding narratives, it gathers a series of artworks ranging from the mid-1990s to current days. Through a grouping of bulletin boards, folding screens, and stenciled texts, the exhibition presents different takes and detours of his expanded and duplicitous notion of sculpture.
A collection of gloomy scenarios, Screen delves into both the historical and the dreamy or imaginary sides of cinematic architecture and atmospheres.
Born in New Haven in 1963, recent solo exhibitions include Dressage, Parcours, Art Basel (2013); deep wood drive, Bortolami Gallery, New York (2012); Gravity Moves Me, FRAC Champagne-Ardenne (2011); Murmur, MD72, Berlin (2010); Gallery, NYBonvicini/Burr, with Monica Bonvicini, Städtische Galerie im Lenbachhaus und Kunstbau, Münich (2009); Addict –Love, Sculpture Center, New York (2008); Moods, Secession, Vienna (2007).
Curated by Javier Sánchez