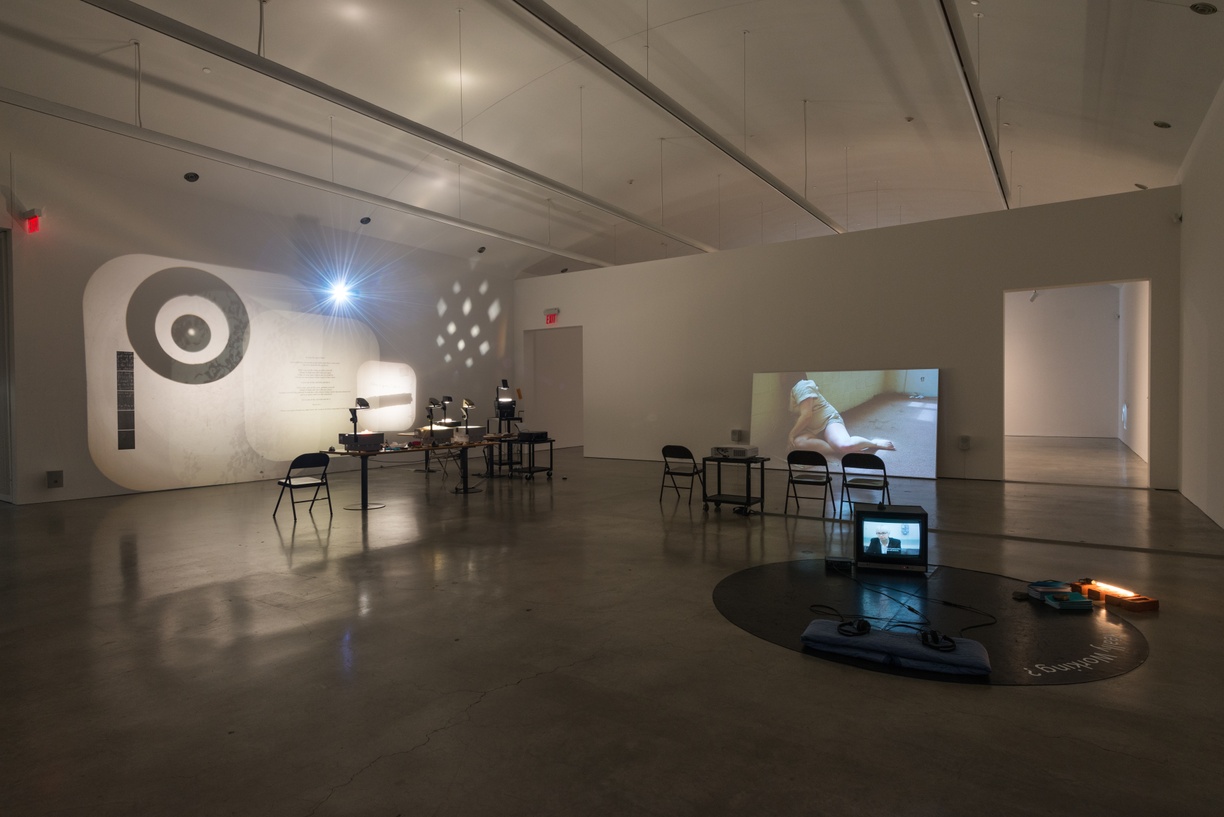 We owe each other everything
→ CCS Bard Galleries, Hessel Museum of Art
Curated by
Part of
Exhibition Category
Thesis Exhibitions
Malin Arnell, Kerry Downey, Jen Rosenblit, Joanna Seitz, and Constantina Zavitsanos What is queer labor? What happens when we put these two words together, when we set these two discourses up on a blind date? What can we make of the unrecognizable, the unwelcome, and the undervalued? How can we re-werk rubrics of work and productivity? This project proposes answers to these questions while problematizing their terms, bringing together practices that have diverse and overlapping investments in labor and queerness.
Genres and practices of queer labor are often positioned against a neoliberal emphasis on relentless production and economic growth; they underscore subjective dimensions of production. We owe each other everything is an exhibition and research platform focused on these practices. It stakes its claim in the necessity of alternative conceptions of work. This is a constant project, inextricable from our jobs, our words, our investments, our bodies. Queer labor wants to reorient subjectivity toward the production of a more accessible commons, rather than the production of capital. To borrow from the writers who gave this project its title, it is a labor "as necessary as it is unwelcome."
The works in this exhibition use diverse strategies in reorganizing life and work. They emphasize the affective registers and concealed hierarchies of labor and care, work and intimacy, by asking simple and pointed questions. They put the phenomenological dimensions of work to rigorous analysis and experiment, rethinking how bodies move and interact with space and material. They revel in the endless actions, interactions, wins, losses, patterns, and slips that make up the subjective labor of collaboration. And just as these works engage different kinds of labor, they are queer in different ways: in the specificity of queer bodies, the desire to unsettle repressive conditions, and commitment to a broader project of developing alternative, more egalitarian ways of working.
Some of the work in this exhibition is still being made, and some of it will not be finished within the context of the project. New work, rehearsals, drop-ins, and ongoing performances and research continue to accrete as the project goes on.
It goes anywhere from here. This is a starting point.
(This project takes its title from a passage in Stefano Harney and Fred Moten's The Undercommons.)
Organized by by Andrew Kachel