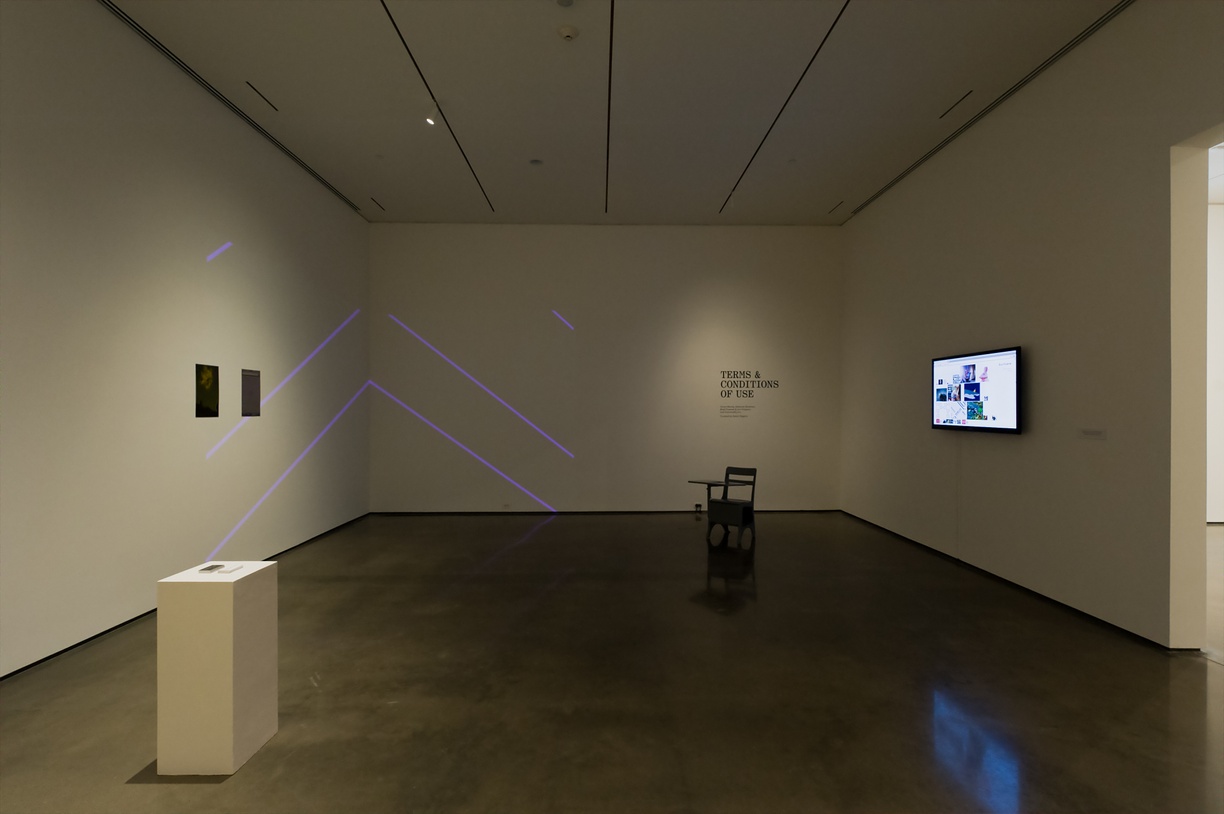 Terms & Conditions of Use
Curated by
Part of
Exhibition Category
Thesis Exhibitions
Artists: Owen Mundy, Deborah Stratman, Brad Troemel & Jon Vingiano, and Commodify, Inc.
Expanding forms of virtual connectivity and networked interaction have given rise to modes of monitoring and control that no longer resemble traditional audio/visual surveillance. Digital interactions, such as social networking or the use of search engines and reference sites, is now contingent on a voyeuristic model of give and take. This reciprocity forces an implicit social contract: the user relinquishes control, not only over their produced content, but over their accumulated history of actions, connections, and behaviors. This is offered in exchange for greater connectivity, social visibility, and an increasingly personalized consumer experience. An industry has rapidly proliferated, driven by advances in information aggregation and predicated on the commodification of the online subject.
Monitoring and control-embedded beneath the architecture of online communities founded on the promise of connectivity-have altered the conditions upon which artists build resistant and critical practices.
Artists working to generate visibility and resistance to this substructure face two primary but limiting positions of refusal: to unplug from networked technologies, or to employ methods evolved from a hacker ethos at the risk of replicating the exploitative operations of the power structure. As an alternative, Terms & Conditions of Use argues for a technologically embedded and ethically effective structural critique. The title references the contractual agreements, implicit and explicit, to which participants in online communities are subject, while pointing to forms of artistic engagement that revise terms and conditions towards resistance.