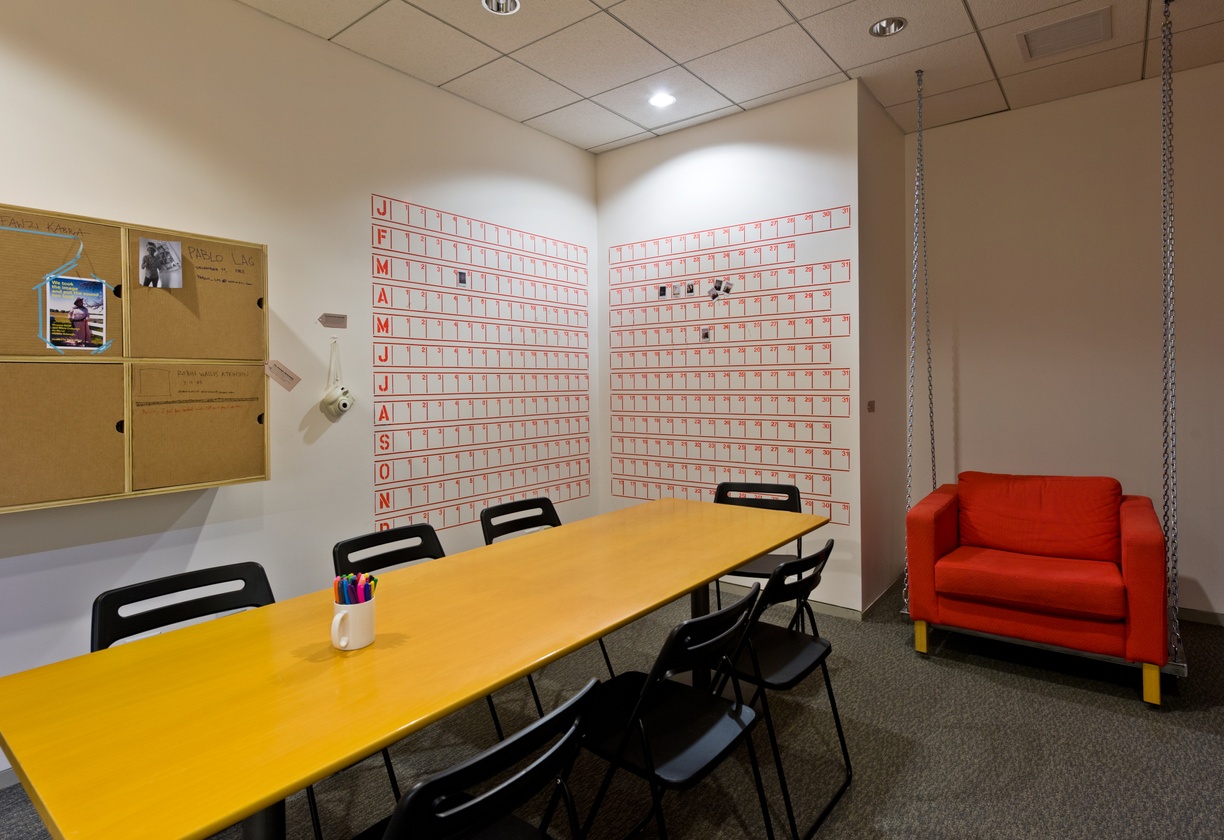 Curated by
Part of
Exhibition Category
Thesis Exhibitions
Are You In? presents a site-specific intervention into the student lounge at CCS Bard by the Spanish architectural collective Zuloark.
Are You In? tests the extent to which design made specifically for our community can expand the public sphere, by way of how design modifies or creates everyday activities and routines. These everyday practices produce the field of social relations. The project will be developed through collaboration between Zuloark and the curator, and will involve cooperation with CCS students, as well as visitors to the museum, both of whom will participate in the final design and in the activation of public space.
If curating could be a political field, an important strength of Zuloark's intervention lies in providing an alternative space for CCS Bard students to explore and present their working process, accomplish projects and develop their curatorial identities.
Zuloark, based in Madrid and Berlin, combines highly structural design with intense research into economical materials traditional and local crafts. Working both indoors and outdoors, Zuloark is interested in activating collaborative social models in public space.