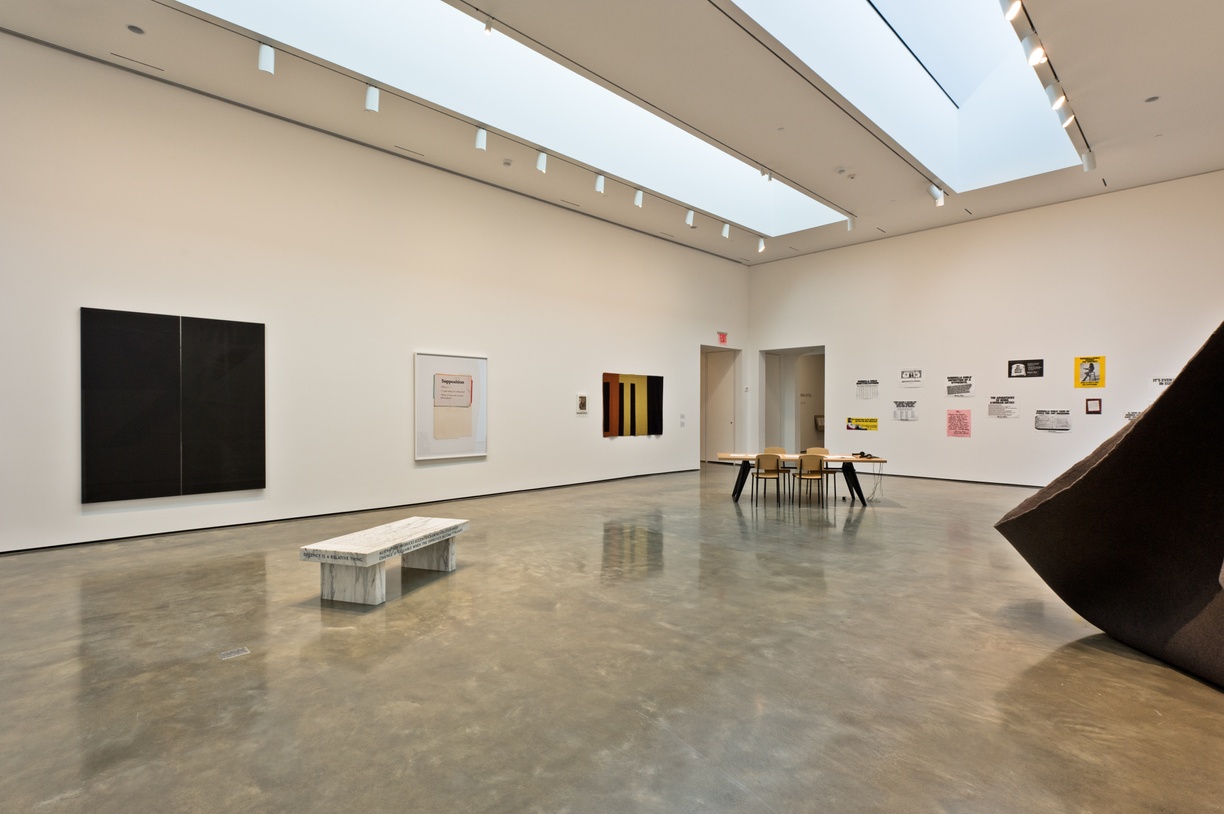 Curated by
Robin Wallis Atkinson
Cora Fisher
Sarah Fritchey
Marie Heilich
Part of
Exhibition Category
Thesis Exhibitions, Hessel Collection Exhibitions
Artists: Anne Collier, Roe Ethridge, Mona Hatoum, Jenny Holzer, Guerrilla Girls, Wade Guyton, Robert Morris, and Andrea Zittel
Object Permanence considers a selection of works from the Marieluise Hessel Collection, through a socio-economic lens that is both theoretical and grounded in current financial realities. Curated by four second-year students who have worked extensively with the collection, the exhibition runs parallel to the curators' study of current research from the Levy Economics Institute of Bard College.
Object Permanence refers to the psychological understanding that objects still exist even when they cannot be seen, heard, or touched. Once acquired by a museum, an artwork receives measures of care, display and preservation that ensure its object permanence, even when the work is in storage. The exhibition exhumes nine works from the 3,000 work collection, spanning the period between the 1960s and 2012. It also includes an inkjet printed painting, Xeroxed political posters, and an outdoor public sculpture usually on display in the front lawn, to ask: what is the cultural value of art? How might the methods of production, acquisition, and circulation affect an artwork's value? And how might an artwork retain, or in some cases, resist critical purchase?
Situated within the run of the second-year student's thesis projects, the exhibition considers the connection between the school and the collection, as well as the curator and the art object. Object Permanence thinks specifically about how the economy might quietly shape these behind-the-scenes connections, especially when art objects may already outwardly possess evidence of these economic systems. By teasing out the nuanced relationships between education, curating, and collecting, the exhibition aims to think of cultural production in relationship to the financial systems that, in turn, influence art and the economy's intertwined cultural value.