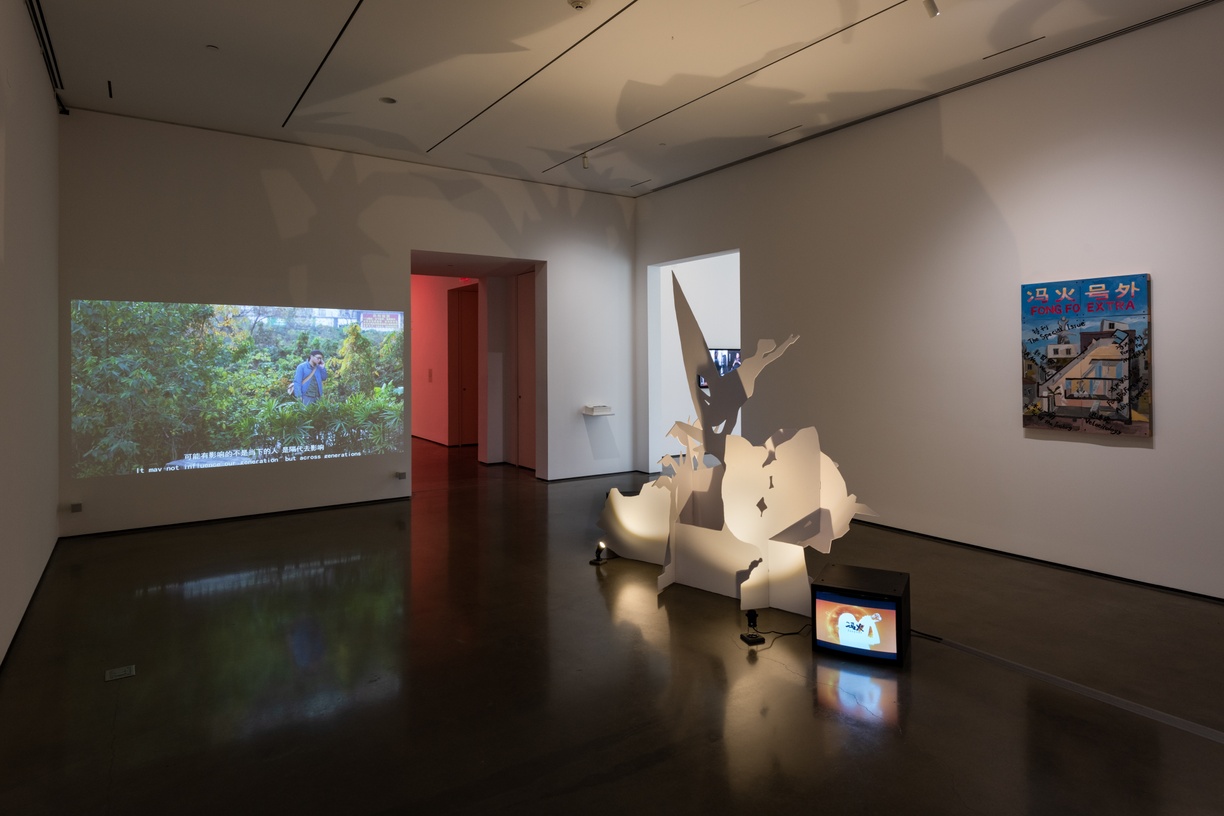 → Hessel Museum of Art, CCS Bard Galleries
Curated by
Part of
Exhibition Category
Thesis Exhibitions
Fong Fo: Extra presents newly commissioned works by Fong Fo, a Guangzhou-based art collective. Fong Fo functions as a collective, a monthly magazine, and a network of people. The exhibition reflects on the collective's practices—deriving from and informed by their work in publishing that reimagines the magazine serves as a platform for com-munity building. This is the first museum presentation of works by Fong Fo outside of China and in the United States.
Since 2013, artists Zhu Jianlin, Fong Waiking, Ce Zhenhao—and later joined by Liu Jiawen and Ou Feihong—have operated Fong Fo Monthly as a way to work collectively, outside of their independent art practices. Although the monthly magazine is produced in an edition of only 300 copies, printed at home and hand-assembled, it is not considered a zine, but a publication intended for mass circulation and disseminated in everyday settings. While originally distributed in Guangzhou, it is now available in nine cities across China, and includes contributors from mainland China, Hong Kong and Japan.
Fong Fo: Extra includes two new commissions—a special issue of the magazine, and a video installation—in addition to a selection of the magazine's significant past issues, and three existing single-channel video works. The exhibition surveys the full range of Fong Fo's artistic activities as a collective, that stems from their editorial work. The exhibition shows their unique working model, one that informs ideas of community, self-organization, and everydayness, and speculates its own future sustainability and potential.