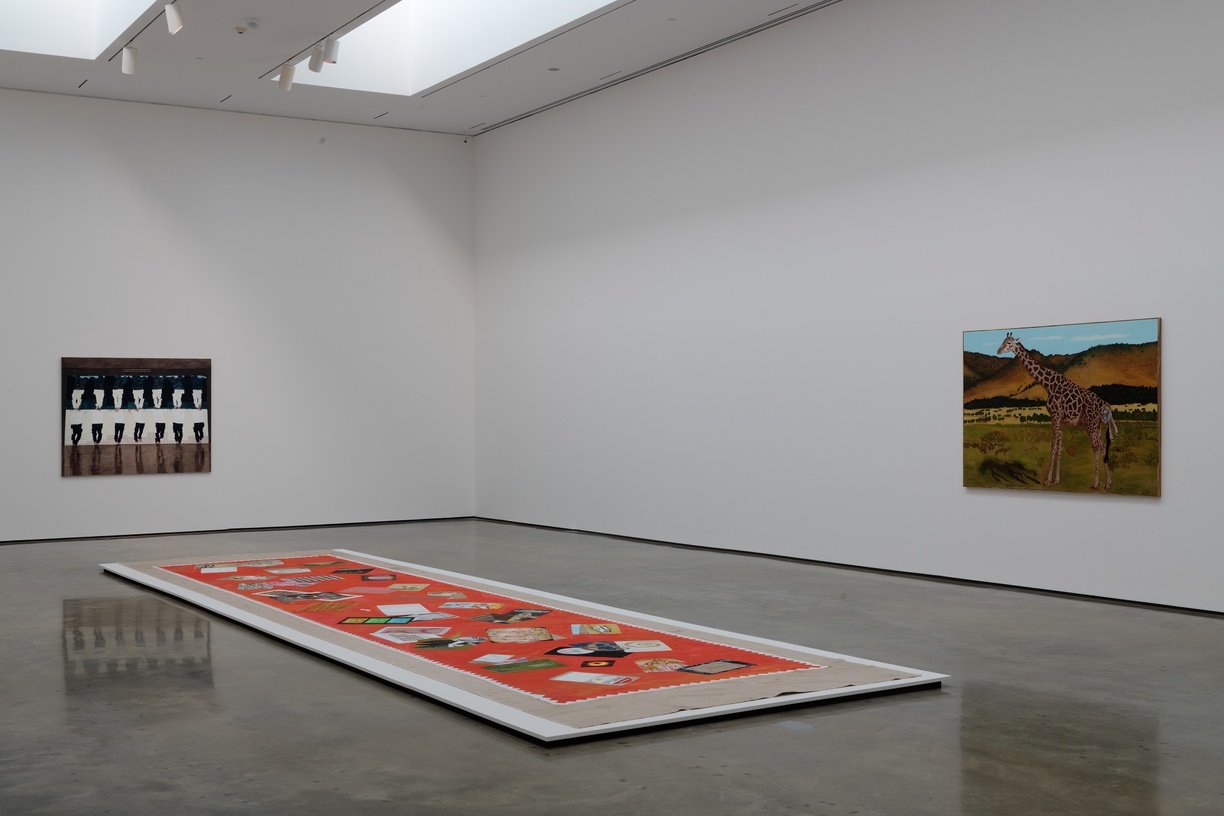 Leidy Churchman: Crocodile
June 22 – October 13, 2019
Curated by
Exhibition Category
Major Exhibitions
Guided tours of the exhibitions are available on July 13, 14, 20, and 21 at 4pm, no reservation required. All CCS Bard exhibitions and programs are free and open to the public.
Crocodile, the most extensive presentation to date of work by Leidy Churchman (b. 1979, Villanova, PA), will illustrate the ideas and drive toward reinvention and experimentation at play in this emerging artist's work. Including over sixty paintings, it will focus on Churchman's recent work while situating his practice within a longer trajectory through the presentation of projects such as Snakes (2011), a performance on video, and the "hardbacks" (2010), a series of intricately painted book covers. Crocodile will also feature a newly commissioned large-scale floor painting by Churchman.
This exhibition intends to capture the voracious and seemingly boundless range of subjects and approaches in Churchman's work. Ranging from figurative representation to gestural abstraction, and from monumental landscapes to more intimate portraits, Churchman's works channel his preoccupations: his artistic and literary influences, friendships, moods, surrounding landscapes, and the visual iconography of divergent religions and philosophies. Grounded in these recurring motifs, Crocodile highlights the artist's investigations into consciousness in his renderings of anthropomorphic animals and psychological states; his appropriation of existing artworks and aesthetics; and his recasting of various signs and symbols—from his depiction of the Buddhist symbol of the protector in Mahakala (2017) to the Mastercard logo in Mastercard (2013). Probing the possibilities of painting as well as various systems of belief and thought, the exhibition will track the practice of a dynamic and significant artist who is reworking what American painting can look like and stand for.
Crocodile will be accompanied by a catalogue published by Dancing Foxes Press and CCS Bard, featuring original essays by curators Ruba Katrib and Arnisa Zeqo, and critic Alex Kitnick, as well as a conversation between Churchman by Lauren Cornell.
Crocodile is curated by Lauren Cornell, Director of the Graduate Program and Chief Curator at CCS Bard.
Exhibitions at CCS Bard are made possible with support from the Marieluise Hessel Foundation, the Audrey and Sydney Irmas Foundation, the Robert Mapplethorpe Foundation, the Board of Governors of the Center for Curatorial Studies, the CCS Bard Arts Council, and the Center's Patrons, Supporters, and Friends. Publication support for Leidy Churchman: Crocodile generously provided by Matthew Marks Gallery.