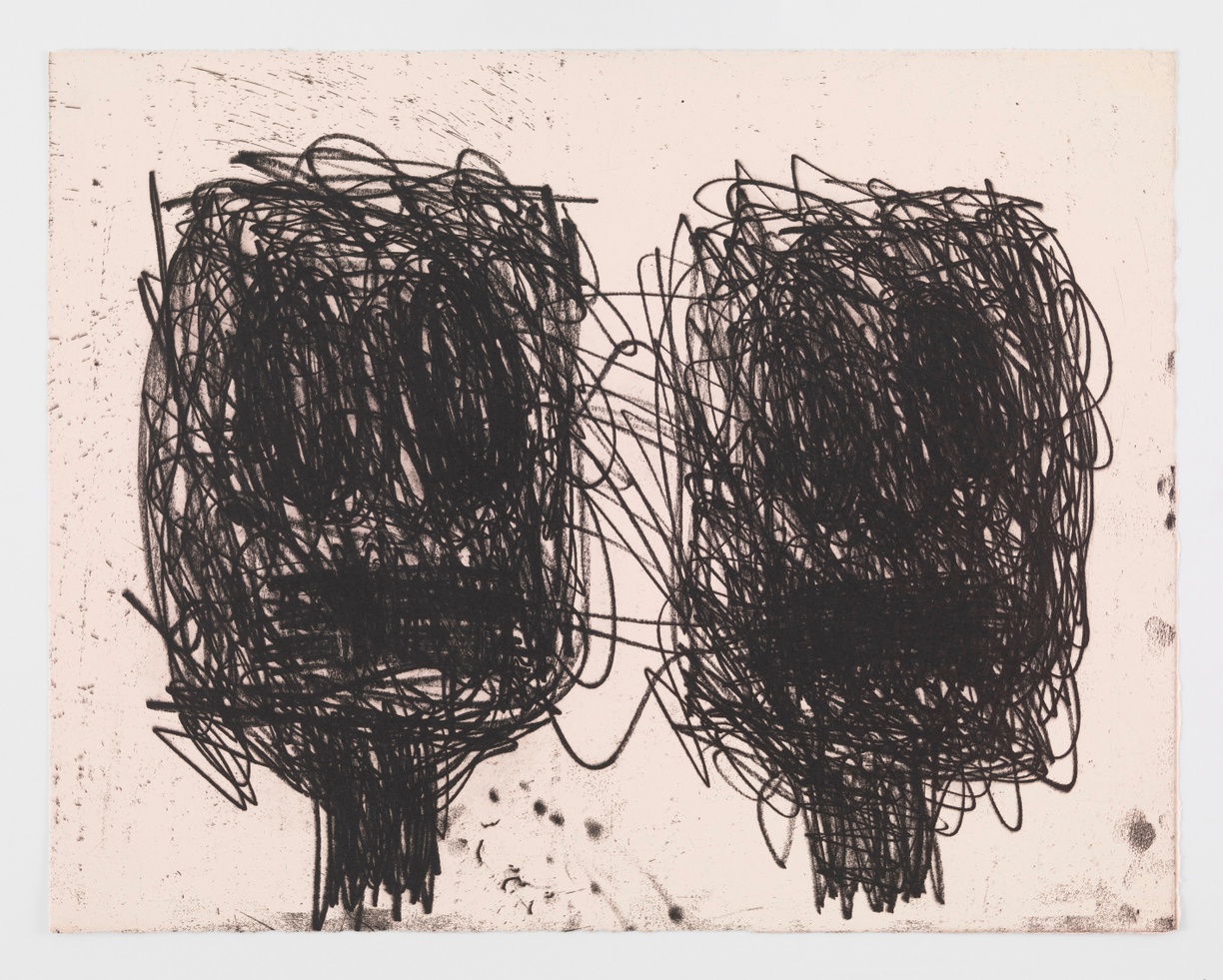 Closer to Life: Drawings and Works on Paper in the Marieluise Hessel Collection
June 26 – October 17, 2021
Curated by
Exhibition Category
Major Exhibitions
CCS Bard celebrates its 30th anniversary with Closer to Life, an exhibition of over forty artists of drawings and works on paper from the Marieluise Hessel Collection.
The exhibition of over 75 drawings and works on paper spans more than four decades of collecting by philanthropist, Marieluise Hessel, who co-founded the Center for Curatorial Studies in 1990. Closer to Life tracks a lifetime of collecting that spans periods of Hessel's life spent in Germany, Mexico and the United States. Accompanied by a fully illustrated catalog that documents the entire collection of more than 300 works on paper, the exhibition presents highlights that reverberate with questions of gender, sexuality, race and politics often through personal expression and individual concerns. Revisiting different artistic periods and contexts, the exhibition draws out both contrasts and comparisons between artists, modes of representation and the continuing vitality of drawing (and paper) as an artistic medium.
The title of the exhibition is suggestive of the intimacy of the act of drawing itself, a theme amply developed throughout with artists as diverse as Cecily Brown, Nicole Eisenman, Rashid Johnson, Sigmar Polke, Arnulf Rainer, Nancy Spero, and Germán Venegas. As a reflection of Hessel's collection and geographic trajectory of her life, from early years in post-war Germany to residence in Mexico City and on to New York City and the United States in the late '80s and early '90s, the exhibition is organized around these three spheres of influence that characterize the collection from origins to the present day. The range (and eclecticism of the collection) is represented by more than drawing per se, and includes collages, prints, artist books, and special editions.
Whether from periods of political activism in New York during the late '80s, to a large installation of works on paper by German artist Rosemarie Trockel (selected by the artist herself), or Kara Walker's expansive Look Away, Look Away (one of her earliest wall works) up until a number of more recent acquisitions, each of the gallery installations reflects the proximity of drawing to the artist and Hessel's dedication to the depiction of the human figure as an essential act of examining the self and social relations. The title of the exhibition Closer to Life refers to the intimacy of the act of drawing itself. It focuses, with a few exceptions, on drawing as a discrete, stand-alone practice and preoccupation of artists rather than as a tool to create studies for works in other mediums. Drawing is a way of thinking, and the intimacy of the act is echoed in much of the subject matter depicted in the exhibition. For Marieluise Hessel, a touchstone for this reflection has always been found within the complexity, and expression to be found in works on paper.
In addition to drawings and works on paper, the exhibition also includes a large selection of archival materials and ephemera such as rare artist books, prints, editions, and correspondence drawn from the Center for Curatorial Studies extensive archives.
The exhibition is accompanied by Closer to Life, a comprehensive, fully illustrated, 380-page catalogue of the Marieluise Hessel collection of works on paper. Edited by Tom Eccles and Amy Zion with contributions by Paul Chan, Joan Didion, Lynne Cooke, Gabriela Jauregui, and Michael Newman.
Exhibition artists include: Kai Althoff, Deborah Barrett, Georg Baselitz, Joseph Beuys, Manuel Álvarez Bravo, Cecily Brown, Nick Cave, William Copley, Nicole Eisenman, General Idea, Isa Genzken, Robert Gober, Felix Gonzalez-Torres, Rachel Harrison, Jörg Immendorff, Clotilde Jiménez, Rashid Johnson, Ray Johnson, Anselm Keifer, Seydou Keïta, Martin Kippenberger, David Koloane, Imi Knoebel, Robert Kushner, Maria Lassnig, Charles LeDray, Robert Longo, Sol LeWitt, Carlos Mérida, Dan Miller, Ulrike Müller, Toyin Ojih Odutola, Gabriel Orozco, Cady Noland, Giuseppe Penone, Sigmar Polke, Arnulf Rainer, Gerhard Richter, Allen Ruppersberg, Peter Saul, Thomas Schütte, Hollis Sigler, Lorna Simpson, Sable Elyse Smith, Nancy Spero, Rosemarie Trockel, Germán Venegas, Danh Vo, Kara Walker, Franz Erhard Walther, David Wojnarowicz, and Nahum B. Zenil.