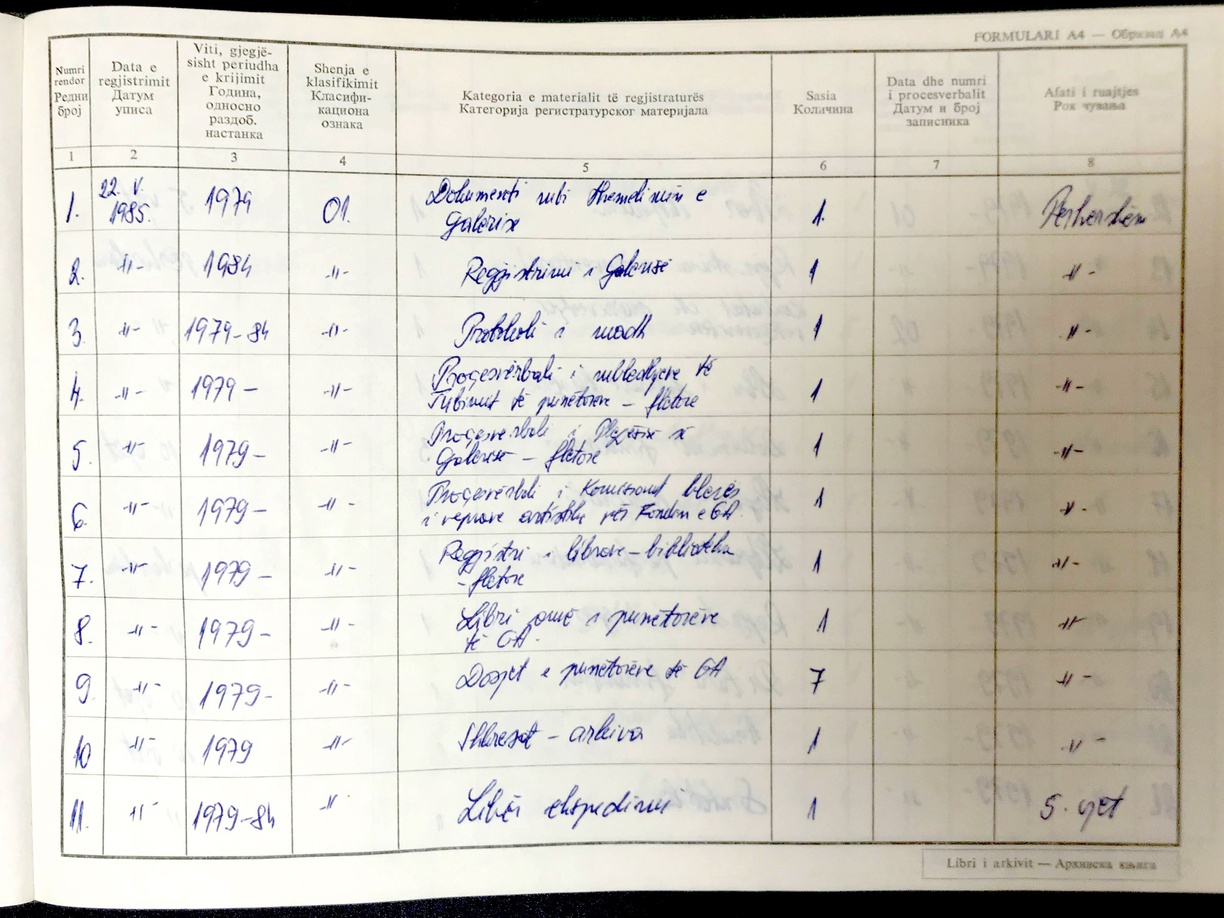 Curated by
Part of
Exhibition Category
Thesis Exhibitions, Student Curated Projects
Structured around research on and the reconstitution of previously inaccessible archives of the National Gallery of Kosovo (NGK), Informator aims to reconfigure canonical art historical narratives on Kosovo and Eastern Europe, within both local and international contexts. Catalogues, press clippings, official documents, letters, manuscripts, photographs—spanning from the 1960s to the present—reveal the omitted collective and individual histories residing in this archive. Informator brings these materials together in a public forum for the first time to consider how Kosovo's art histories can be reimagined.
In the first gallery space, images from the NGK archives, presented alongside commentary provided by former NGK archivist Lirije Buliqi, reveal the arduous process that continues to organize and activate these archives. The presented documents record artistic and cultural developments in the region while simultaneously pointing to the history of the state's formation and existing forms of knowledge production. Selected contemporary art publications focusing on Kosovo and Eastern Europe will be further examined through a roundtable discussion between the exhibition's curator Hana Halilaj, artists Flaka Haliti and Anri Sala, and art historian Raino Isto. The conversation will explore the parameters of the publications and reflect on historiography mechanisms, the role of archives in conceiving historicization processes, and the participants' own role, as arts workers, in shaping these processes.
The exhibition also presents newly commissioned artworks that explore latent histories and modes of cultural production in Kosovo's art scene. Kosovo-based artists Doruntina Kastrati and Dardan Zhegrova—whose work is presented in the U.S. for the first time—each navigate the archive to produce a critical and speculative response to fragmentary narratives of the past, which ultimately lead to questions about the future.
Informator takes its name from a series of four publications produced between 1972 and 1987 that were designed and conceptualized by the artist Shyqri Nimani, who was also the first director of the NGK.
With support from the OSUN Center for Human Rights & the Arts at Bard.