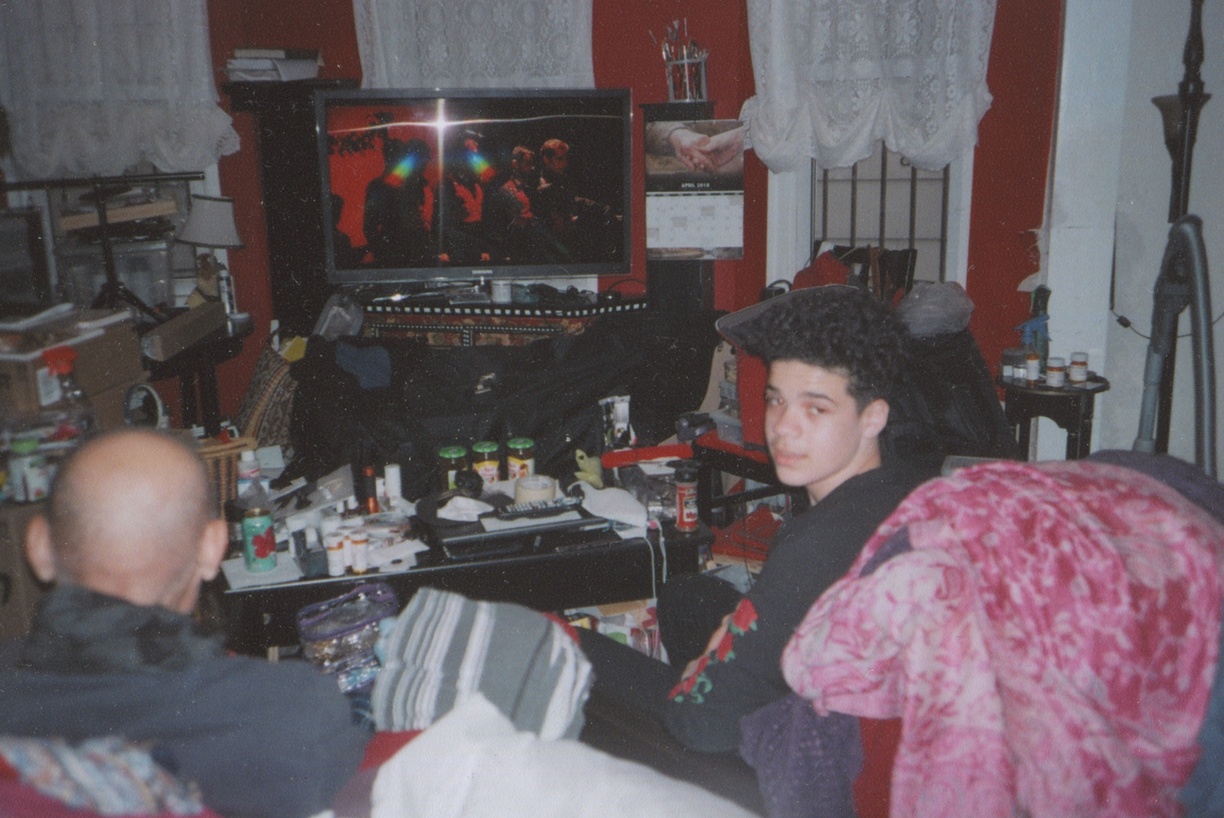 Entre fotos y cuadernos, entre cosas y recuerdos
Curated by
Part of
Exhibition Category
Thesis Exhibitions, Student Curated Projects
Artists: William Camargo, Jezabeth Roca Gonzalez, groana melendez, Irene Antonia Diane Reece, and Kyle Richardson
Entre fotos y cuadernos, entre cosas y recuerdos features photo-based works by contemporary Latinx artists who use memorabilia—mainly vernacular photographs and personal objects—to reflect on the relationship between their identities and their cultural histories. By using snapshots, ephemera, and commonplace items as foundational material, the exhibiting artists highlight the vernacular within domestic spaces, inherited ethnic traditions, and notions of the everyday. Their lived experiences, and that of their families and communities, together create a self-reflective space where transgenerational kinship can be fostered as well as questioned.
Latinx communities share a long diasporic history of migration and displacement, which has deeply influenced the need for cultural preservation through the images and keepsakes that have survived their transnational trajectories. Over time, these everyday items become imbued with powerful sentimental and historical significance that upholds long-standing cultural ideals, including notions of family, domestic life, and national pride. The artists, rather than becoming beholden to these values, approach them in a nuanced way and consider the ways they can be flawed.
Although many of the personal photographs and memorabilia included in these works display a genuine and authentic character, the exhibition seeks to establish history and cultural memory as unstable categories. Through their practices, the featured artists affirm the complex and mutable nature of identity while questioning, resisting, and making sense of their inherited histories.