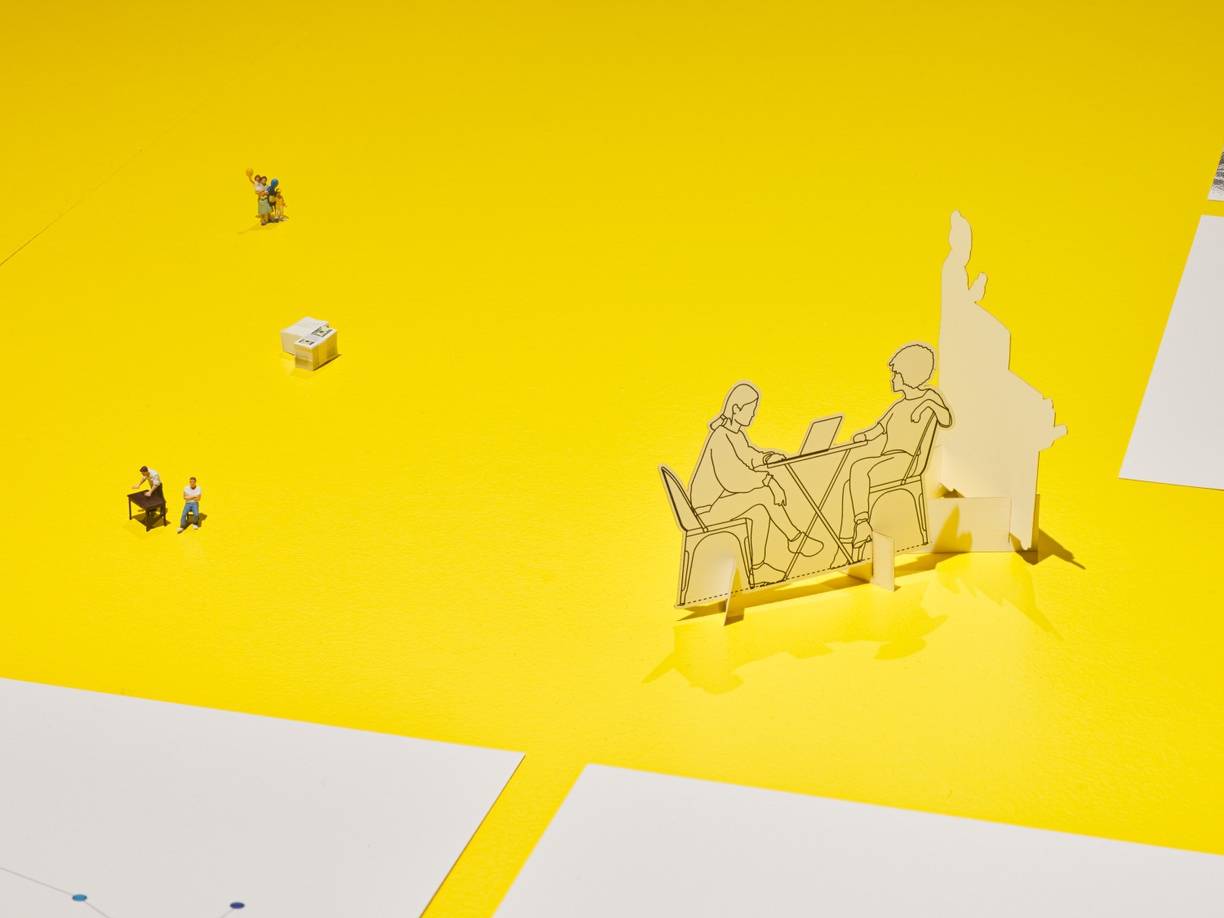 Friends of Elliptical Orbits
Curated by
Part of
Exhibition Category
Thesis Exhibitions, Student Curated Projects
Friends of Elliptical Orbits presents Kayfa ta and Radio Alhara, two ongoing collaborative projects that offer new approaches to communal production. Kayfa ta, an Arabic publishing initiative using the form of the "how to" manual, and Radio Alhara, an online radio platform started in Palestine, are both low-budget projects that prioritize agency and accessibility. Linked by these resonant sensibilities, the projects form communities that extend beyond the Arab world.
Friends of Elliptical Orbits presents Kayfa ta and Radio Alhara together for the first time and marks the U.S. exhibition debuts of both projects. Unfolding across sites including the Hessel Museum, a Bard College shuttle stop, and radioalhara.net, Friends of Elliptical Orbits explores how each project's design and structure embody its values. New recordings of Kayfa ta books produced with Bard faculty and students are available for listening both at the Hessel Museum and via broadcast on Radio Alhara. On the occasion of Kayfa ta's U.S. debut, which coincides with the project's 10th anniversary, Kayfa ta will conduct a series of interviews with publishers, distributors and actors in the expanded field of independent publishing. This research aims to sketch existing networks of distribution and imagine how Kayfa ta could expand their reach stateside.
Public programming for Friends of Elliptical Orbits includes an in-person talk with Kayfa ta co-founders Maha Maamoun and Ala Younis moderated by Dina Ramadan, Assistant Professor of Arabic and Co-Director of Middle Eastern Studies at Bard College.
With support from the OSUN Center for Human Rights & the Arts at Bard.