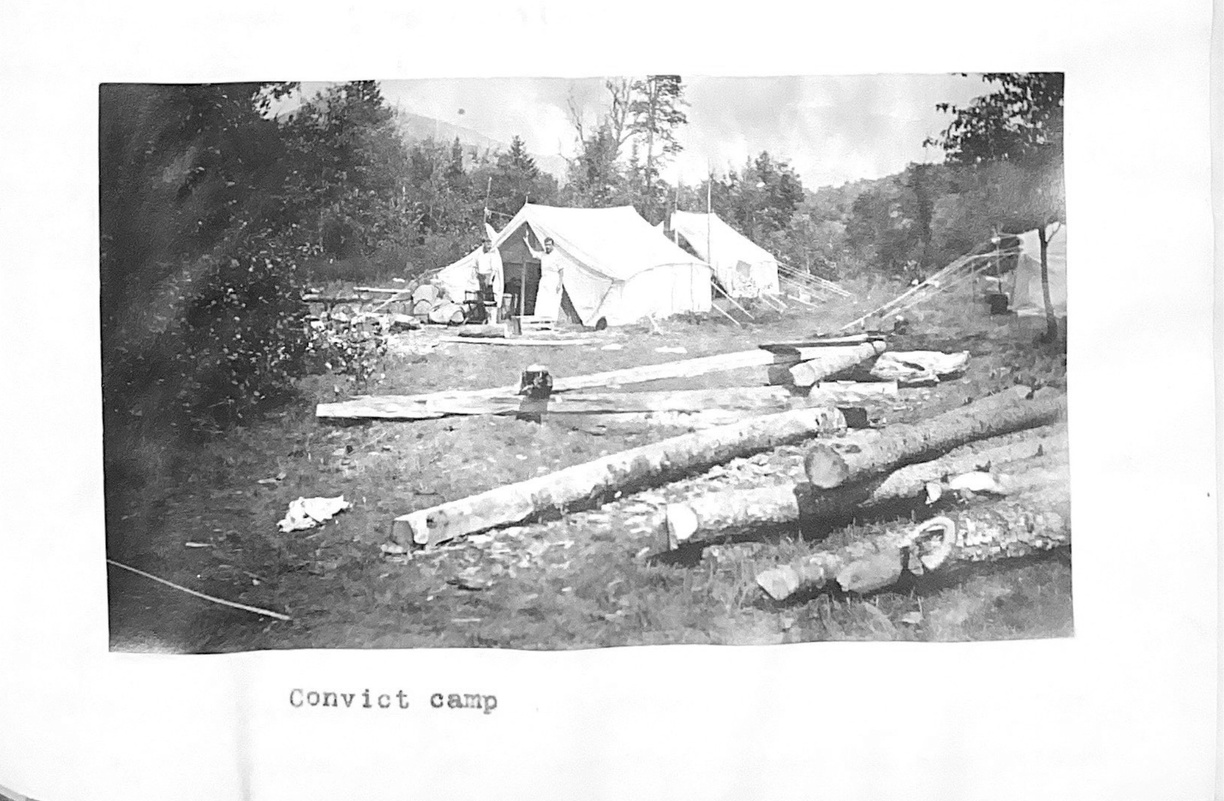 Up River Studies: Carcerality and the American Sublime
Curated by
Part of
Exhibition Category
Thesis Exhibitions, Student Curated Projects
How are state prisons, local displacements, New York's history of forced labor, the romance of the American landscape, and the Hudson River School's ideological implications historically connected? How have they functioned simultaneously and interdependently? Up River Studies traces these relationships by merging historical materials and artistic intervention to examine the network of carceral relationships that have shaped the Hudson Valley's cultural history. Three landscape oil sketches by Frederic Edwin Church of the Hudson River School painters anchor the exhibition in local history and provide an entry point into the ideologies of the landscape movement's artists. These works encounter archival material from the Prison Association of New York, including images of prison-labor projects key to Upstate settlement. Finally, Up River Studies features newly commissioned landscape paintings by painter, musician, and farmer Zoe Scruggs, who works at the intersections of social ecology, Black radical traditions, and agricultural resistance. Set in dialogue with the research material, Scruggs's paintings propose an alternative visioning of landscape in which absented presences are read into the land and made visible.
The phrase "up river" functions as a trope connecting New York's arts and prison-system expansion. While originally referring to the thirty-mile stretch of the Hudson River separating Manhattan and Sing Sing Prison, "up the river" equally describes the flight of artists, galleries, and urban elite to quaint Upstate towns and leisure sites. When carcerality becomes a disruption to the freedom of the museum, how do reconfigured engagements with space and revised visualizations of landscape resist carceral power? Up River Studies seeks to make visible our entanglements as consumers of art in the carceral-police state and marginalization politics of settler-colonialism, while offering a recalibration of what insurgence and reclamation might mean in the sublime American landscape.
With support from the OSUN Center for Human Rights & the Arts at Bard.