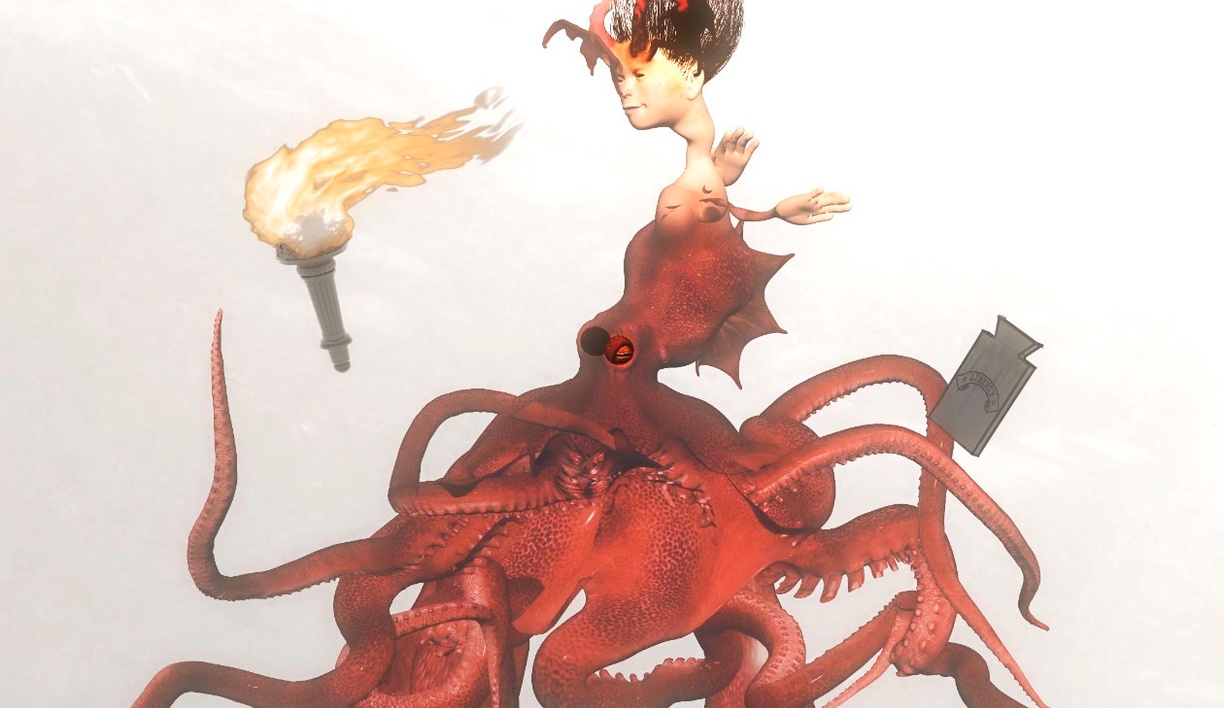 Curated by
Part of
Exhibition Category
Thesis Exhibitions, Student Curated Projects
Animals have long stirred our species' imagination, taking form as chimeras, shape-shifters, spirits, deities, gods and ourselves. It wasn't until the fourteenth century, however, that the word "animal" supplanted the word "beast" in common English to describe all sentient beings. The new term was used to differentiate nonhuman creatures from humans; humans who ostensibly evolved out of a raw animality to achieve intellectual aptitude, rationality, and spiritual awareness. European colonial forces would go on to use categories such as "animal" and "humanoid" to derogatorily describe all peoples they considered "lesser" Yet while representations of animals and people-as-animals have been systematically used as tools to dehumanize and oppress, the reimagining of such relations holds expansive potential for changing dialogues around a fundamental question of what it means to be human.
In Beast, Chimera, Kin, works by artists Anne Chu, Jia Sung, Yi Xin Tong, and Frank WANG Yefeng reenvision the animal as a locus of possibility. Time-honored zoomorphic traditions—that is, the assignment of animal traits to humans—inform the work of these four Chinese-diasporic artists. Hybridity becomes at once a form of empowerment, as well as a destabilizing force against dominant powers. Building upon various cosmologies and transcultural worldviews, they investigate animalized representations up close, creating room for the nonrational and nonhuman while suggesting that a radical alterity, or diversity (including biodiversity), is to be found in otherness. In current times of accelerating ecological collapse, biological control, and zoonotic diseases, these artworks foreground ways of cross-species world-building that benefit life at large.
With support from the OSUN Center for Human Rights & the Arts at Bard.