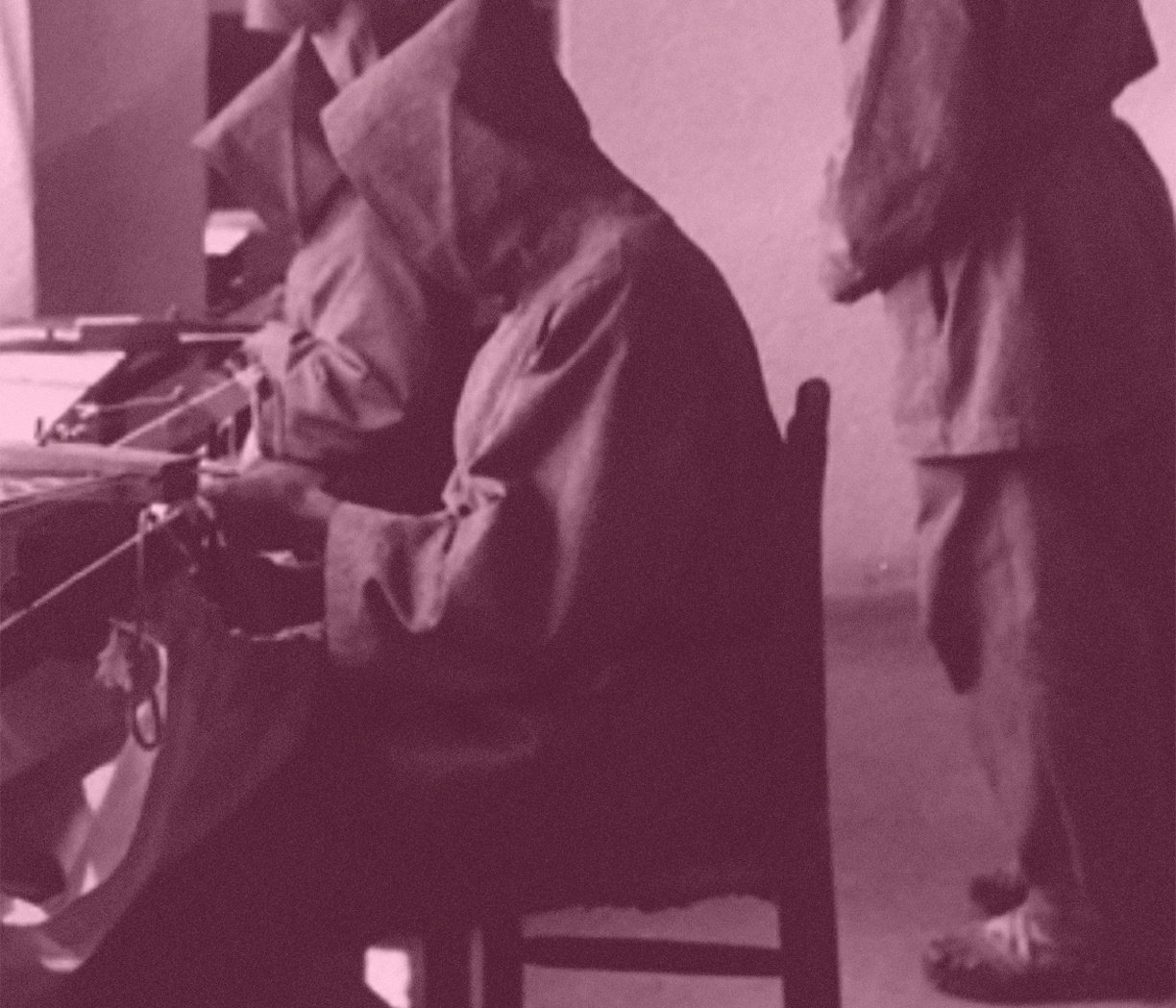 Curated by
Part of
Exhibition Category
Thesis Exhibitions, Student Curated Projects
How did a group of monks and the workshops they participated in during the 1960s influence the development of abstract art and modern architecture in Mexico?
During the 1950s and 1960s, the Emaús workshops in Santa María Ahuacatitlán, located north of the city of Cuernavaca in Morelos, Mexico, played a key role in redefining religious art in Mexico. These workshops were initiated by Gabriel Chavez de la Mora, a Benedictine monk within Gregorio Lemercier's monastery. Lemercier was born in Belgium in 1912 and arrived in Mexico in 1942 with the aim of opening a monastery. After a couple of failed attempts, he finally accomplished this in 1950, when he founded the Benedictine monastery of Santa María de la Resurrección in Ahuacatitlán. The Emaús workshops were part of the monastery's ongoing activities.
Catholicism underwent a global redefinition prior to the Second Vatican Council (1962–65). The resulting social and cultural waves it produced in Mexico provide a particularly interesting case of the religion's profound impact even in nations with professedly secular governments. Many architects and artists adhered to the Catholic faith and used it as either an ethical or an aesthetic component of their work, as well as a marker of identity.
The Emaús exhibition presents works created in the Emaús workshops by the monks, as well as nonreligious objects they designed, such as the participation medals for the 1968 Summer Olympics, held in Mexico. The monks' works feature imagery and motifs that form part of the collective Mexican imagination. The exhibition also includes reproductions of historical photographs by Armando Salas Portugal (1916 - 1996), sculptures by Feliciano Béjar (1920 - 2007), a sculpture and drawing by Mathias Goeritz (1915 - 1990), alongside contemporary installations by Wilfredo Prieto (b. 1978) and Christodoulos Panayiotou (b. 1978).