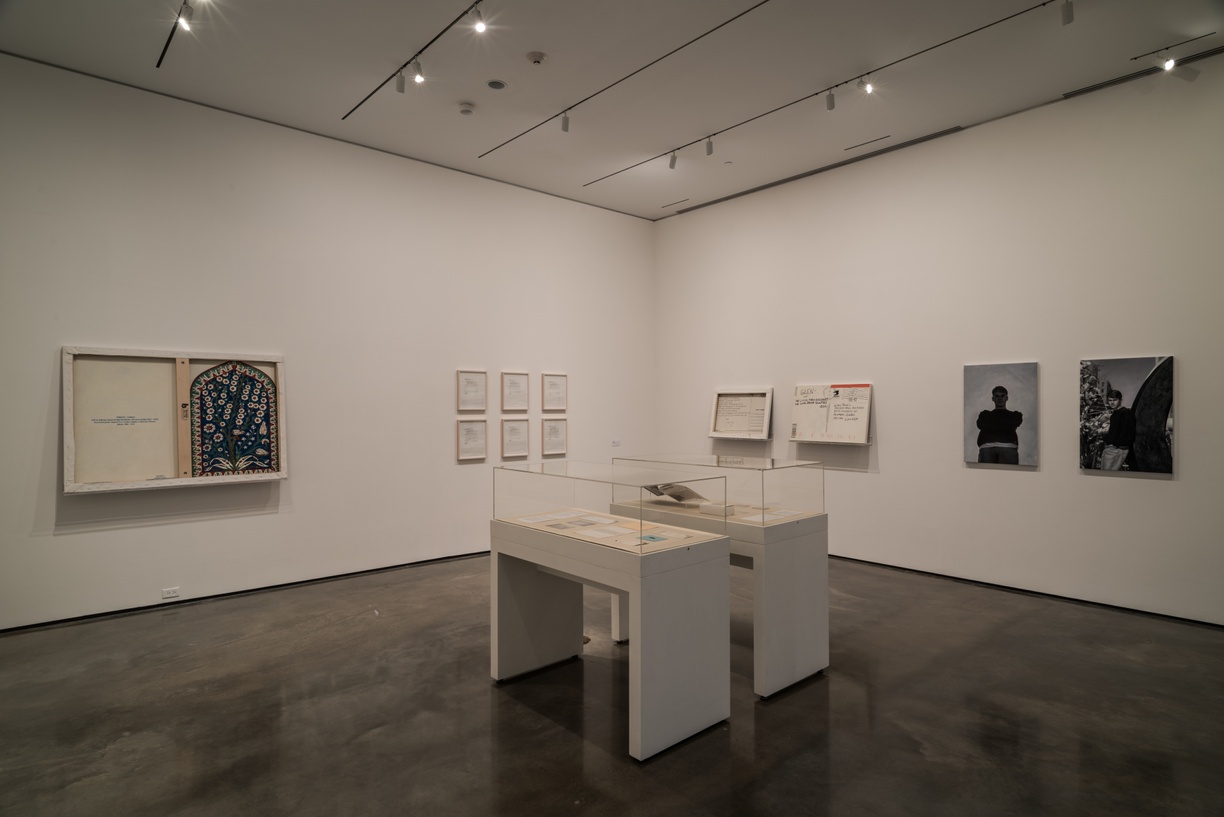 So long ago it feels like a memory of someone else
Curated by
Part of
Exhibition Category
Thesis Exhibitions
So long ago it feels like a memory of someone else is an exhibition that engages the intimacies contained in and eluded by artworks. Emerging from relations to friends, lovers, and places, the artworks in this exhibition record and partake in these connections, capturing fragments of epistolary exchanges and traces of contact. Each work reckons with an inherent prohibition in any attempt to communicate what happens between two people—an inability to convey the texture and specificity of this communion. This accounts not for a total loss but a reordering: the relation made into fragments.
The exhibition borrows its title from a 1990 work by Robert Blanchon that positions an autobiographical anecdote in the space of a business card. Multiple sets of Blanchon's business cards appear in the exhibition, gathered together to reveal different channels the work has been distributed and collected. These works are in dialogue with a series of drawings by Jenny Perlin in which the artist copied an email exchange she shared with Blanchon toward the end of his life. Copying functions here as way of getting closer to something, of inhabiting its texture, whereas in paintings by Glen Fogel, it creates an additional level of removal from the original artifact. Fogel's paintings, which includes newly commissioned works, are outsourced, enlarged replicas of traces of ex-boyfriends such as postcards and photographs.
Stéphanie Saadé's work engages with the material status of mementos to consider the production of memories. Gold leaf, hair, crumpled documents, and dirt act as registers to commemorate experiences of time and place. This work operates in a similar vein to Felix Gonzalez-Torres's photographs, which are inflected with personal details that, though deeply present, remain elusive. These photographs will be shown with snapshots and ephemera from the Center for Curatorial Studies and the Felix Gonzalez-Torres / Carl George / Ross Laycock Archive at Visual AIDS that suggest the distribution and preservation of memories and histories through archives, both personal and public. Memory is not something fixed but lost and regained, with every recollection accounting for a possible redress of the intimate and its consequences for larger social histories.