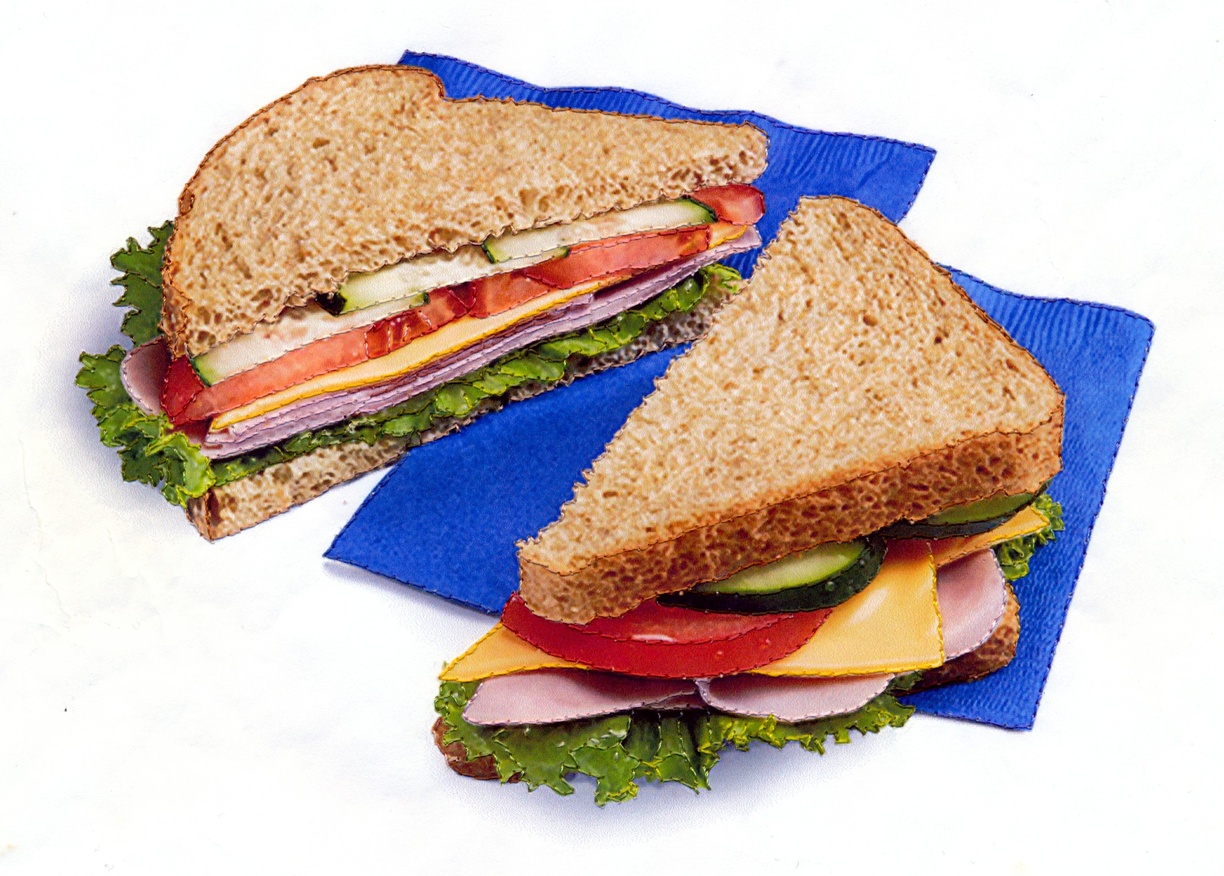 Curated by
Part of
Exhibition Category
Thesis Exhibitions, Student Curated Projects
Somatic's Grocery borrows its curatorial framework from the practice of somatics. This methodology includes various therapeutic and bodywork techniques aimed at promoting awareness that consciousness is shared between body and mind. The exhibition places the attention of "the viewer"—a person who is not just a set of eyes but rather a complex network of perceptual systems—at the center of a structure meant to highlight bodily functions.
Somatic's Grocery organizes artworks into display structures that mimic the layout of delis, highlighting their shared organizational strategies with art spaces. Presenting artworks according to an understanding of somatic principles, the exhibition points out how physical sensations connect to emotional experiences. Somatic's Grocery proposes that the body's capacity to store and process emotion is similar to the experience of cooking, eating, and digesting food
The interior architecture of commercial delis tends to fall into repeated visual structures: rows of chips line shelves leading to refrigerators full of drinks, periodicals surround cash registers, etc. The patterns of display and spatial organization create rhythms in a customer's movement and affect their interactions with the items for sale. The consistent, albeit not identical, design decisions across different groceries means that the displays elicit a kind of muscle memory that shapes the choreography of their engagement with the space.
Hayley Martell's commissioned mixed media sculpture reveals that what and how a person eats has a distinct physical bearing on their body as well as the earth. By arranging and sculpting the single-use plastics left behind by processed foods, Martell evokes the liveness of the body's processing and its relationship to the land, emphasizing that which gets left behind in the wake of consumption. Ilana Harris-Babou uses food and food-like substances as a stand-in for the body's capacity for pleasure or distaste in her video work, which translates feminist writer Audre Lorde's Uses of the Erotic: The Erotic as Power into a cooking show cohosted by the artist and her mother. Bettina Yung's practice considers the body's relationship to pleasure, taste, and socializing and the ability of food to form or strengthen social relationships. For this exhibition, Yung created a publication designed by artist Mel Nguyễn, whose practice as a designer makes logical arrangements of abstract mental experiences, such as dreams, memories, and triggers. Their collaboration results in a publication which collapses multiple histories of food preparation. Takming Chuang's folded clay sculptures are covered in plastic and left unfired. As it dries, the clay mimics the aging human body, forming bubbles under its plastic skin that make it crack and wrinkle. Alison Kuo transforms a past performance into an organic gelatin sculpture, which is kept in a liquid state by its refrigerated case. Finally, Bibbe Hansen's embroidery inserts process back into an image of a sandwich, flattening the experience of preparing and eating into a symbol.
The artworks engage food as medium and subject to address the parallel spaces between the interior and exterior, temporality, and resulting lived experiences of our bodies.