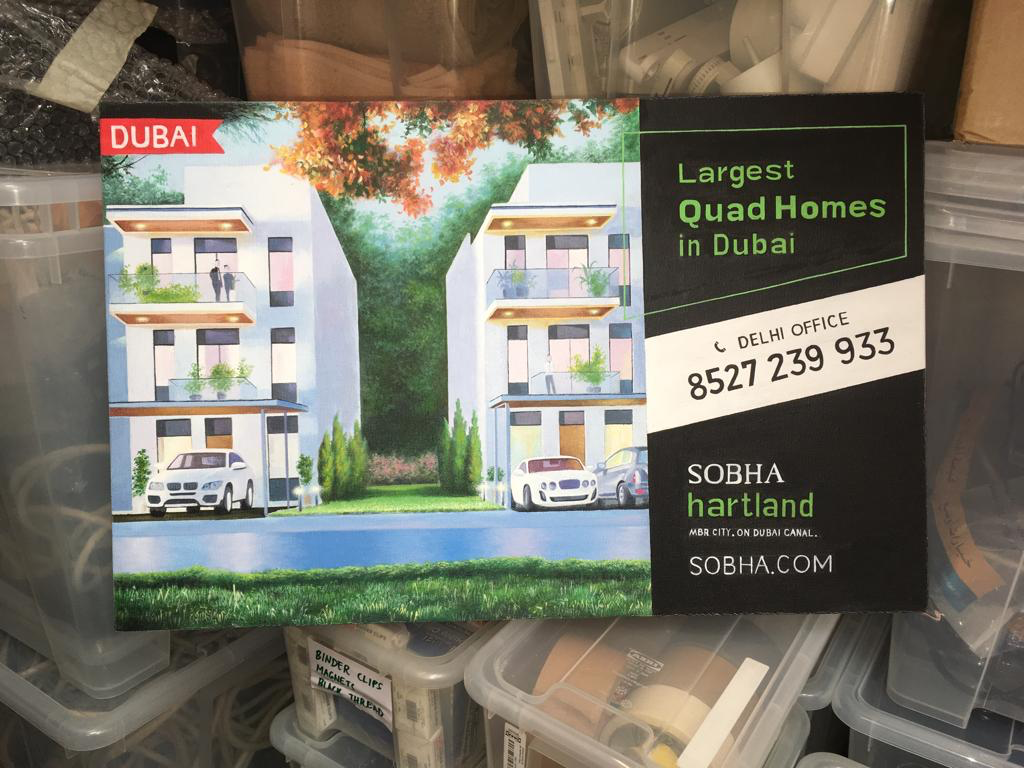 Curated by
Part of
Exhibition Category
Thesis Exhibitions, Student Curated Projects
No Look Pass presents a solo exhibition of Dubai-based artist Lantian Xie. The title comes from a basketball tactic whereby a player looks one direction and passes the ball in another. A confident yet reticent move, a no look pass relies on deliberate familiarity and alert anticipation to work correctly. Importantly, the tactic exceeds the optics and verification abilities of the eye.
As a second-generation non-Emirati resident of Dubai, a place where 90 percent of the population is noncitizen expatriate workers, Xie directs attention to his minute, everyday experiences that don't correspond with the national narratives that cater to tourists, expats, and officially recognized locals. Xie observes banal and quotidian instances like air-conditioning, bottled water infused with vitamin D, and delivery services to create scenographic installations. He examines the ways in which ideological forces like patriotism permeate the intangible dimensions of cosmopolitan life in Dubai and beyond, yet how, in the interstitial spaces where the authorities do not look, tactics for bypass and hidden forms of agency are exercised—a method of diversion just like the no look pass.
This newly commissioned exhibition departs from an extended dialogue between the artist and the exhibition's curator, Michelle Song. The multiple objects that compose the installation cascade in space like excerpts from a conversation that drifts from topic to topic. Through the flow of relationships among these objects, the artist renders a phenomenal world that is similar in form to an image poem. The exhibition's various materials—from folding chairs to a passport—find syncopation in their capacity to shapeshift literally or figuratively as the environment demands. The choreography of these disparate items invites viewers to experience the moment of exhibition as events that coincide rather than objects subject to the gaze, capture, and consolidation.