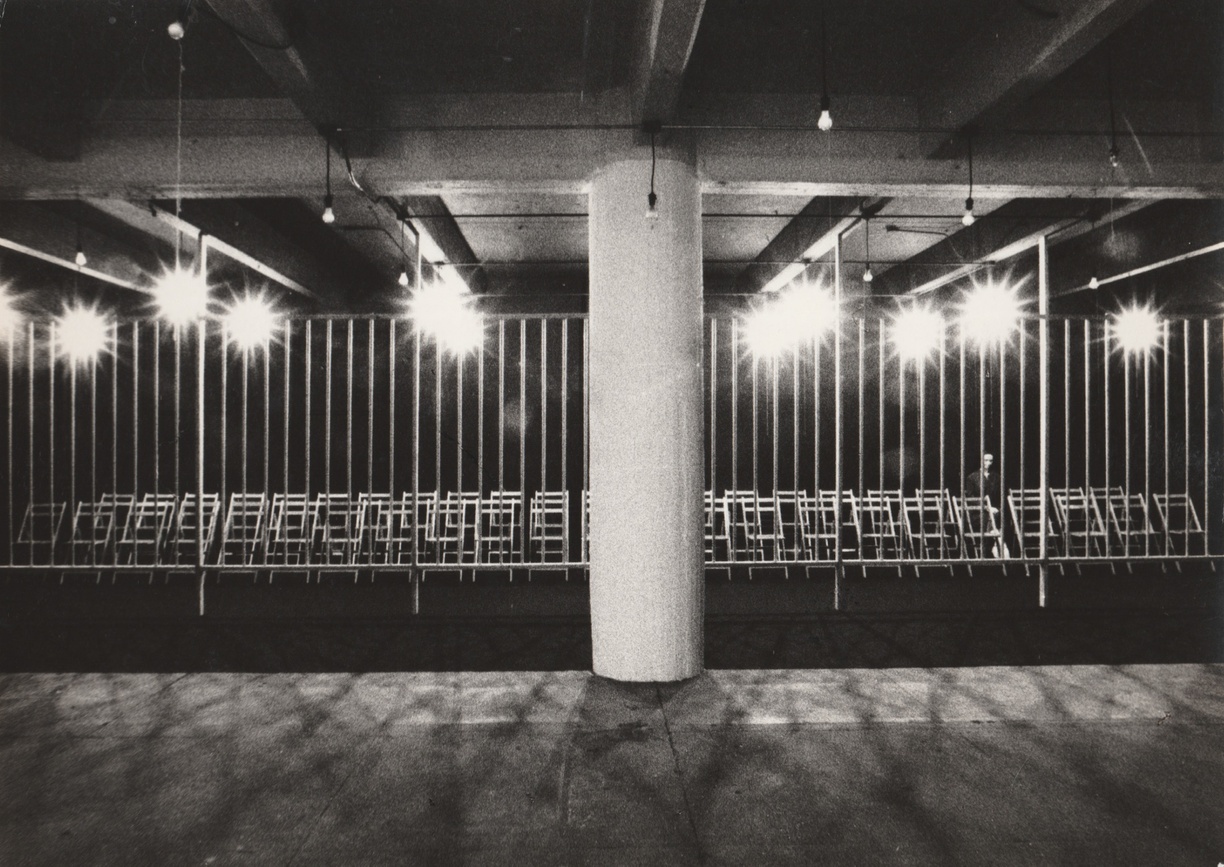 Kate Millett: Terminal Piece
→ Hessel Museum of Art, CCS Bard Galleries
Curated by
Part of
Exhibition Category
Thesis Exhibitions, Student Curated Projects
In 1972, writer and artist Kate Millett (b. 1934, s d. 2017, Paris, France) presented a large-scale installation, Terminal Piece, at the Women's Interart Center (WIC) in New York. WIC was one of the city's earliest alternative spaces dedicated to the presentation of works addressing feminist concerns—a prominent motivation in Millett's artwork, writing, and activism throughout her career. The exhibition Kate Millett: Terminal Piece restages this original installation and, in doing so, considers how the issues Millett sought to contest in her work still prevail today, continuing to exacerbate the divide between the privileged and the persecuted, nearly half a century later.
Millett is best known for her activism, scholarship, and written work, particularly Sexual Politics (1970). Her multidisciplinary career challenged socially accepted violations of human rights and civil liberties, examining issues such as the influence of patriarchy on women's lived experience, methods of torture as forms of control, and institutionalization as a corrective mechanism against deviation from cultural norms. Through Terminal Piece, which transformed the gallery into both an environmental cage and a stage, Millett brought attention to the influence of isolation to expose its use by everyday regimes that enforce power through systemic suppression and domination.
The installation is composed of forty-six folding chairs set in two rows positioned behind a series of bars that span the length of the exhibition space. A lone female mannequin sits in the back row and faces the viewer. This setup subverts conventional modes of viewership, wherein the public is positioned both as spectator and as spectated, as persecutor and as pawn. By manipulating the mechanics of theatrical space, Millett destabilizes forms of agency and access, raising inquiry into constructs of complicity, surveillance, and demarcation as strategies of repression. Organized with the support of Kate Millett's estate, Kate Millett: Terminal Piece provides an opportunity to reevaluate the roles that we each perform in perpetuating structures of injustice. For, as Millett writes, "No system of oppression operates without collaborators."1
Special thanks to Sophie Keir and The Kate Millett Estate for their close collaboration and for making this exhibition possible. In addition to general support provided by CCS Bard, Kate Millett: Terminal Piece and the accompanying publication are supported by generous funding from the Center for Human Rights and the Arts, Open Society University Network. Further thanks to Artists Space, New York, for kindly loaning its suite of chairs for the duration of the exhibition
Footnotes
Kate Millett, "The Basement: A True Story of Violence in an American Family" (New York: Simon & Schuster, 1979), 4.