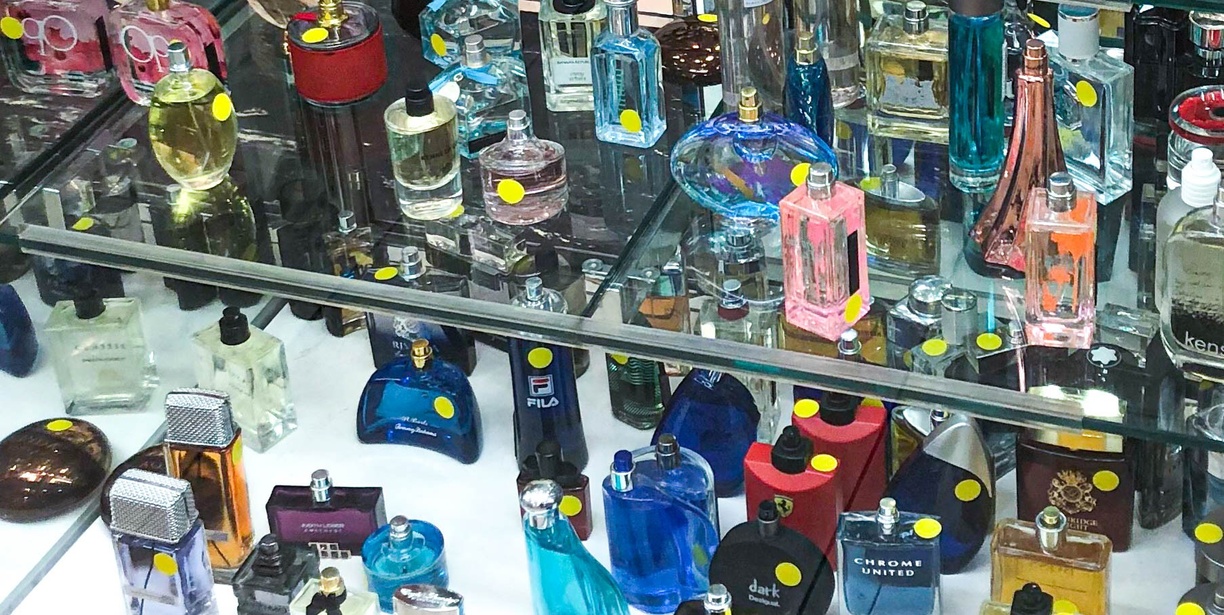 → Hessel Museum of Art, CCS Bard Galleries
Curated by
Part of
Exhibition Category
Thesis Exhibitions, Student Curated Projects
C21OWO is a solo exhibition of new works by Rose Salane, an artist whose practice reveals traces of subjectivity buried within monolithic events and urban infrastructures. As a point of departure for this immersive installation, Salane looks to Century 21, the iconic and now bankrupt department store, positioning it both as a witness to cycles of crisis and as a symbol of the precariousness of experience economies in the information age. By intercepting material scraped from the liquidation sales of the retail chain, Salane invites consideration into how memory is technologically mediated and registered.
Deeply enmeshed in the history of New York City, Century 21's flagship store was located in Lower Manhattan, across the street from the World Trade Center. In 2020, amid the COVID-19 pandemic, the luxury-for-less retail chain filed for Chapter 11 bankruptcy and shut all of its locations. With the possibility of restructuring their finances and reopening in an uncertain future, Century 21's stores remain hollowed, embodying the loss and liquidation pervading an entire city defined by accelerating change. Salane continually visited the Cortlandt Street location throughout its final months, documenting and collecting objects that constituted the infrastructure of the store's daily operations.
The exhibition develops from extended dialogue between the artist and the exhibition's curator, Camila Palomino, and emerges from parallel research and mutual investment in urban and social histories of New York City. In line with that research, Salane assembles an original network of materials sourced from Century 21 to measure how automation intercedes the relationship between objects, individuals, and the construction of subjective memory and experiences. Through this network, C21OWO examines the obsolescence between forms of technology and containers of information, while also signaling the ephemerality of physical and intangible infrastructures.
In addition to exhibition support provided by CCS Bard, the exhibition was made possible by the generous support of the Center for Human Rights and the Arts, Open Society University Network and by a Foundation for Contemporary Arts Emergency Grant. Special thanks to UEOdesign for their collaboration.