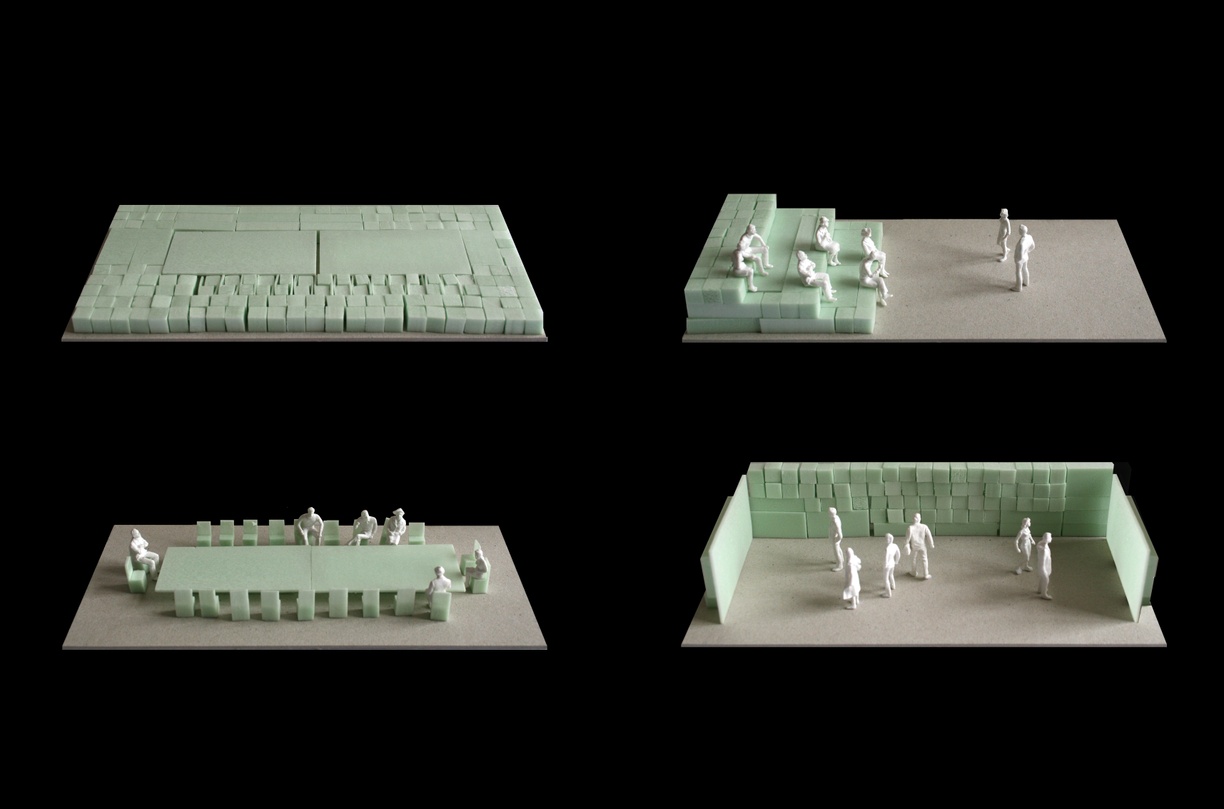 Curated by
Part of
Exhibition Category
Thesis Exhibitions, Student Curated Projects
Opening Reception, Saturday, April 1, 1pm - 4pm
Limited free seating is available on a chartered bus from New York City for the April 1st opening. Reservations are required; call +1 845-758-7598 or email alaracuente@bard.edu.
Participants: Silent University and unitednationsplaza
Extended Structures surveys the work of Silent University (SU), initiated by artist Ahmet Öğüt, and unitednationsplaza, a collective project founded by artist Anton Vidokle, through a presentation of documentary and archival materials. By pairing these two distinct education projects, the exhibition intends to frame the method of "instituent practices," or practices that seek to confront institutions not through sharp opposition but rather through the logic of extension and negotiation.
SU, a solidarity-based knowledge-exchange platform, negotiates with institutions and reaches out to displaced people and forced migrants to create a venue for them to teach classes according to their experience and skills. The exhibition looks back on the current and past branches of SU, as well as the launch of a potential new SU branch in Upstate New York, which was developed through a seven-month curatorial collaboration with the Center for Human Rights and the Arts at Bard College.
unitednationsplaza, a temporary experimental school, was established in Berlin in response to the cancellation of the 2006 art biennale Manifesta 6 in Nicosia, Cyprus. Extending to other institutions, the project traveled to Mexico City in 2008 and, in 2009, to New York City. Its programming spanned public seminars and reading rooms that later evolved into making publications and movies. Extended Structures gives a first look at ephemera and documentation of this project, as well as its journals and the film New York Conversations (2011), in which unitednationsplaza members attempt to alter the medium of an art publication.
Both Silent University and unitednationsplaza resist becoming formal institutions. Instead, they benefit from collaborating and investigating if negotiation can be used as a resilient method by stretching institutional boundaries. Extended Structures invites the audience to think beyond conventional institutional patterns, and fosters a dynamic beyond the exhibition itself by maintaining a branch of SU in Upstate New York.