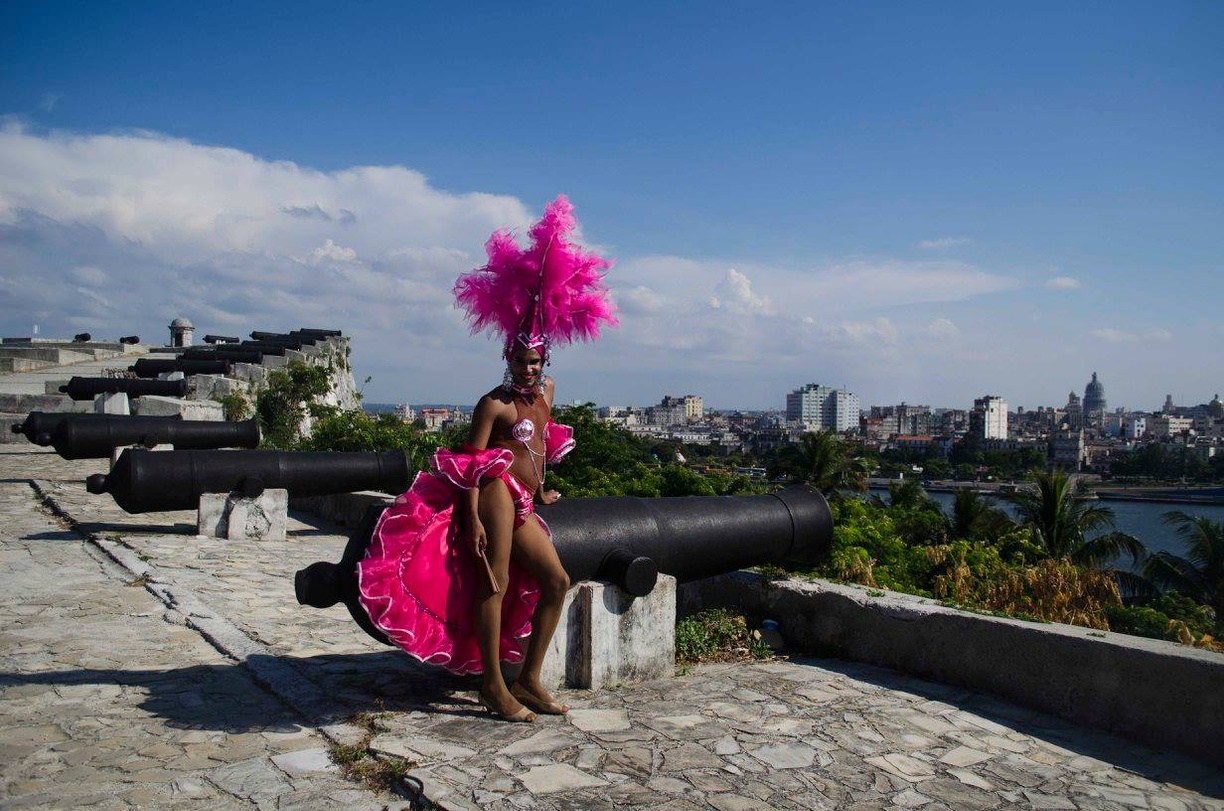 Curated by
Part of
Exhibition Category
Thesis Exhibitions, Student Curated Projects
Opening Reception, Saturday, April 1, 1pm - 4pm
Limited free seating is available on a roundtrip chartered bus from New York City for the April 1st opening. Reservations are required and can be made on this by calling +1 845-758-7598 or emailing alaracuente@bard.edu.
Artists: Kevin Ávila, Bad Bunny, Liz Cohen, David Cordero, Luis Gispert, Luis Manuel Otero Alcántara, and Joiri Minaya
The exhibition's title—Ya nada es como antes (Nothing is as it used to be)—borrows a line from a song by Bad Bunny, a reggaeton star who has become a voice for the Latinx experience, known for his iconic style, political activism, and advocacy of the Spanish language. The reggaeton genre developed in poor neighborhoods of Puerto Rico in the early 1990s. Its roots extend from rap and dancehall reggae, and it often expresses a desire for luxury goods set against a backdrop of criminal street life. Contemporary reggaeton superstars like Bad Bunny, however, use their music to contribute to a zeitgeist of political activism.
Issues that reggaeton artists have commented on include the 2019 uprising against former Puerto Rican Governor Ricardo Roselló and gender-based violence. Many have also worked to open the genre to women and transgender voices, such as Tokischa and Villano Antillano. Reggaeton, as emblematized by Bad Bunny, illustrates a cultural shift in the Americas that embraces decolonization, questions traditional machismo, and explores the violence behind Latinx stereotypes. This cultural exploration has resulted in a new identity—both aesthetically and culturally—for a young generation in Latin America and its diasporas.
The exhibited artworks, produced over the last two decades, display traces of this cultural movement, illuminating the interchange between artistic practice and pop culture in a postcolonial context. The artists work within the friction between Latin American culture and US colonial interests, established by over a century of political exchange. Their works draw on a variety of cultural references, including the displacement of Cuban American communities, political turmoil in the Caribbean, lowrider Chicano culture, and US military presence in Latin America. Exploring hyper-commodified symbols like cars, the sexualized body, the tropical landscape, and jewelry, Ya nada es como antes investigates objects' capacity to perform contradictory meanings around identity and social status. The exhibition articulates the aspirations underpinning these communities that have failed, evolved, or been transformed in our current moment.