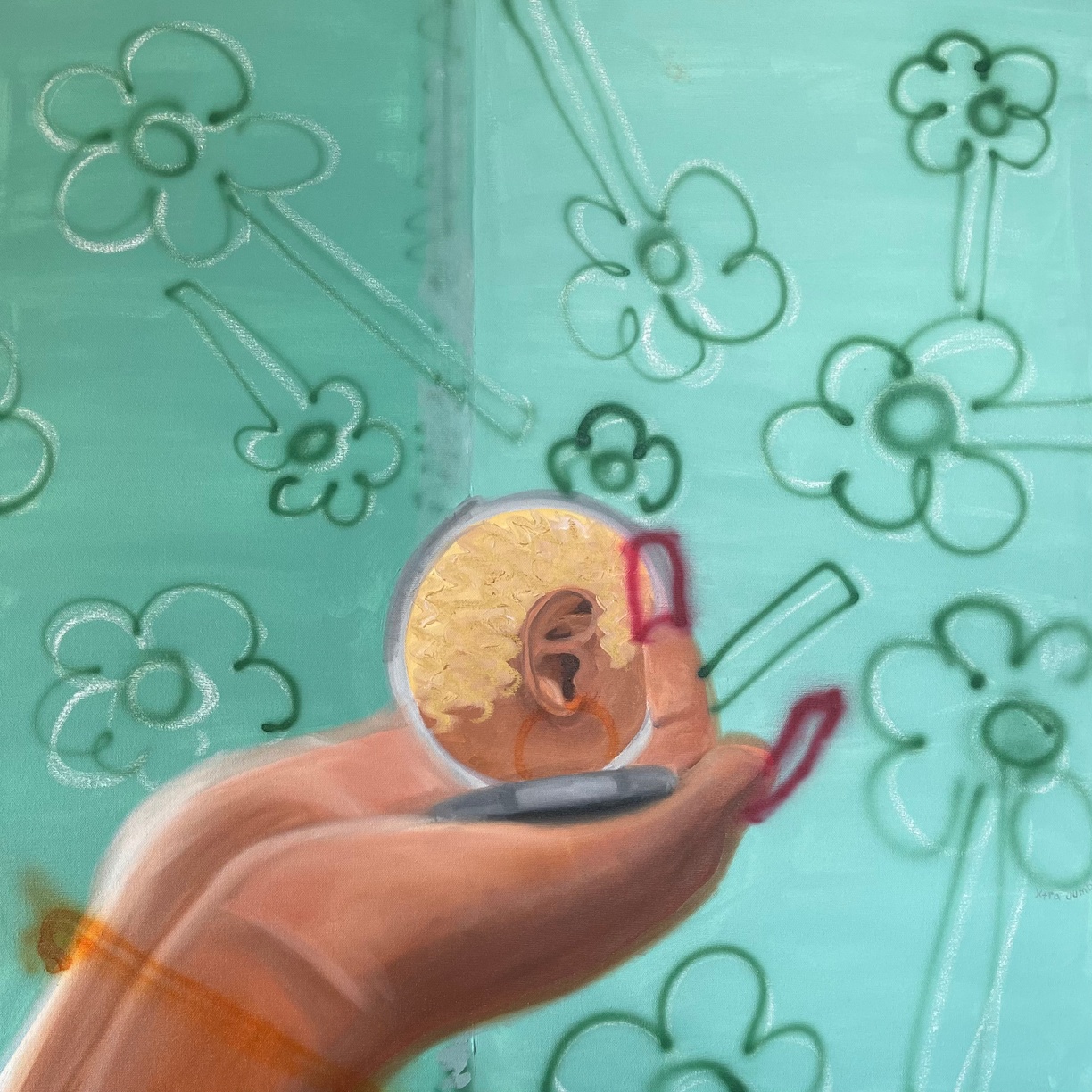 Gorgeous, Thrilling, Spectacle
Curated by
Part of
Exhibition Category
Thesis Exhibitions, Student Curated Projects
Artists: LaKela Brown, Ayanna Nayo, and Polo Silk
New York Amsterdam News describes a 1932 protest parade in Harlem, which aimed at redefining conceptions of Blackness, as a jubilant and vibrant affair. It was rife with laughter and dance, and—in the words of the journalist—"a gorgeous, thrilling, spectacle." This exhibition centers the history and documentation of Black culture in historical literature alongside artworks by artists LaKela Brown, Ayanna Nayo, and Polo Silk, working to complicate the nuances and notions of self-presentation and self-fashioning.
Brown's plaster works and Nayo's painting and sculpture take up a particular focus on adornment and ornamentation, highlighting the ways in which decorating one's body is a practice deeply rooted in self-care. Polo Silk's archival Polaroids capture this practice in action, by photographing club- and festival-goers of 1990s New Orleans. By bringing together the work of two contemporary Black women artists with archival photographs, Gorgeous, Thrilling, Spectacle foregrounds the ways that decorating one's body and space is done with much intention and care, and concurrently informed by an awareness of the omnipresent gaze.
In writer and filmmaker Zora Neale Hurston's 1934 essay "The Characteristics of Negro Expression," she analyzes the nuanced aspects of Black self-expression—coining the phrase "the Will to Adorn." Here, adornment becomes a means of personal satisfaction rather than an attempt to meet conventional fashion standards. The exhibition explores the longevity of this idea as it has transformed throughout the 21st century, and also investigates Hurston's notion of "the absence of the concept of privacy," which leads to a certain amount of intention in one's dress and self-presentation. Gorgeous, Thrilling, Spectacle analyzes the relationship between Black self-expression and self-fashioning through the act of adornment as a practice of care deeply rooted in Black culture and interlocking with aspects of glamor, camp, and conviviality. Simultaneously, this mode of adornment is intertwined with a recognition of and protest against the spectatorship and surveillance of the Black body in public space.
With support from the OSUN Center for Human Rights & the Arts at Bard.