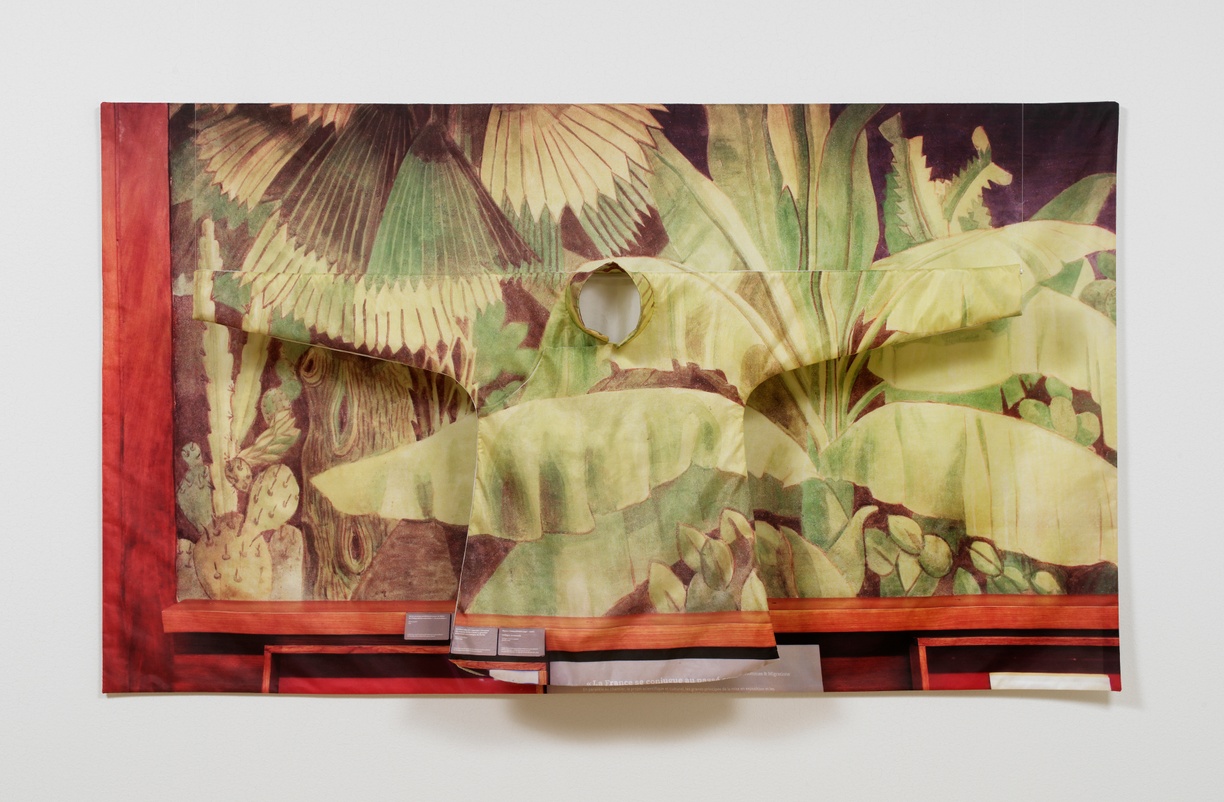 Curated by
Part of
Exhibition Category
Thesis Exhibitions, Student Curated Projects
Participants: Nina Valerie Kolowratnik and Hương Ngô
An effective secret is not necessarily fully hidden.
Open Secret exhibits the research-driven work of artist Hương Ngô and architect Nina Valerie Kolowratnik. Following in a rich legacy of artists exploring secrecy and surveillance, Ngô and Kolowratnik investigate secrecy as a tool to advocate for more equitable distributions of power. Their work reveals strategies of concealment deployed by governments to maintain control while presenting how similar clandestine strategies can be harnessed to reclaim one's agency.
Ngô's installation displays a portion of her ongoing research into French colonial records. Here, the artist resurfaces mid-twentieth-century surveillance documents and creates multimedia works surrounding Vietnamese revolutionary leader Nguyễn Thị Minh Khai. Mediums such as invisible ink honor strategies of countersurveillance that Nguyễn and her fellow revolutionaries adopted to evade French authorities.
The second room exhibits Kolowratnik's experimental spatial mappings of Indigenous territories alongside audio recordings, photographs, and governmental records. Working with the Pueblo of Jemez, Kolowratnik charted spiritually and culturally significant areas within Yǽp'ē p'êta nôonū, known to settlers as Valles Caldera, New Mexico, to support the nation's recent land claim. Meanwhile, her project with the Tohono O'odham Nation shows areas where surveillance and its infrastructures along Arizona-Mexico borderlands disrupt the nation's sovereignty and land.
Ngô's and Kolowratnik's projects render these protected narratives visible yet undisclosed. Each marks a shared effort to safeguard and empower the histories and current cultures of the communities involved.
With support from the OSUN Center for Human Rights & the Arts at Bard.