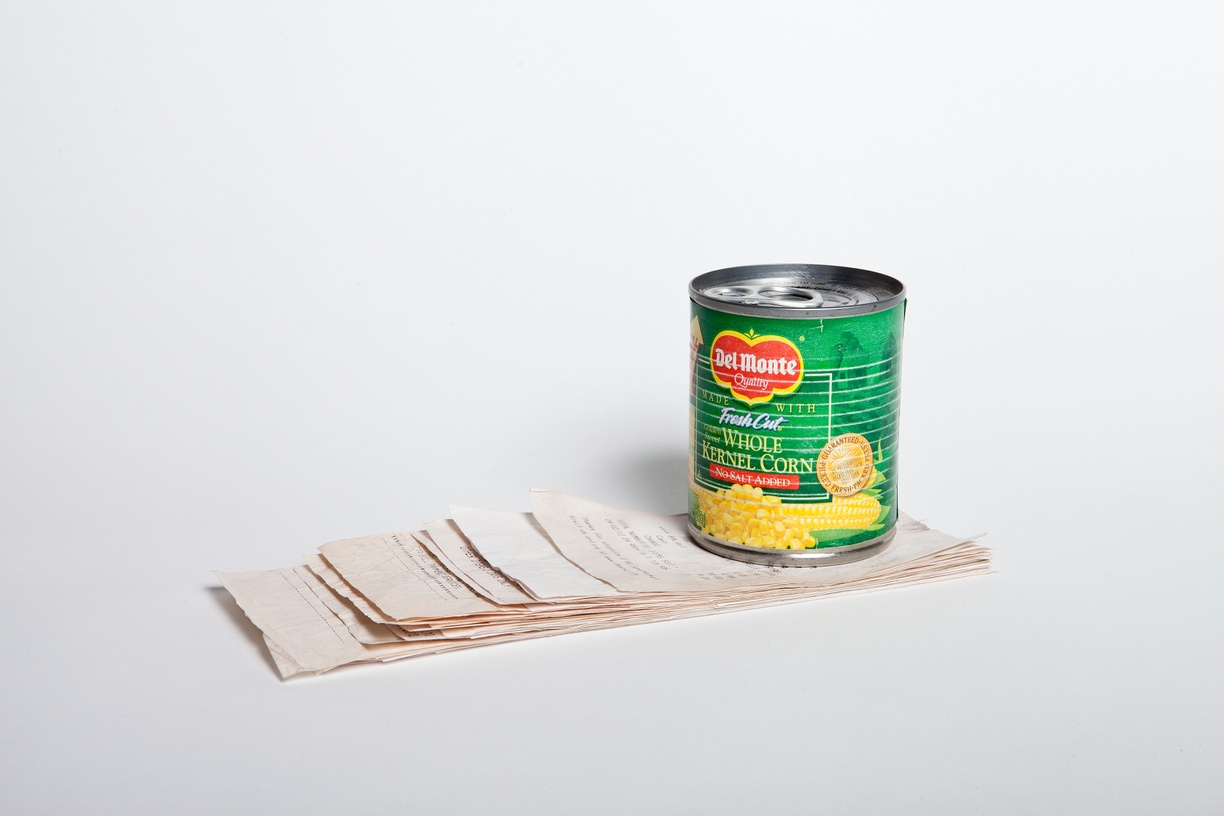 Curated by
Part of
Exhibition Category
Thesis Exhibitions, Student Curated Projects
Participants: Yuji Agematsu, Nobutaka Aozaki, Mimi Park, and Tania Pérez Córdova
A can of corn purchased repeatedly, a stack of corresponding receipts, a map of smaller maps. A dirty Q-tip, a fishbone, the plastic wrapper from a pack of cigarettes. Breadcrumbs, lint, a shrunken sweater. A button, a piece of string, a small robot.
Featuring the works of Yuji Agematsu, Nobutaka Aozaki, Mimi Park, and Tania Pérez Córdova, The Hoarder of Things investigates artistic practices that involve quotidian acts of collecting and accumulating materials. Whether crumbs, litter, or receipts, the things collected by these four artists are inextricably tied to their ongoing artistic engagement with overlooked practices of daily maintenance and carrying on.
We choose to hold on to the most peculiar and mundane of things. Such acts of collecting, ordering, and constructing draw attention to the enigmatic status objects can take on when their function or value is made murky—when their circulation within systems of production and consumption is arrested. The exhibited works seek to unsettle our perception of the things we encounter in everyday life, not through emphatic displays of excess and ruin, but through attentive, intricate gestures that invite viewers to look closely and consider carefully. What the artists offer are not solutions, but moments of possibility opened up through wonder and humor that might linger. The artworks are poetic and intuitive, an antidote to the oft-accepted capitalist logic that categorizes the things we encounter as either material, product, commodity, or waste.