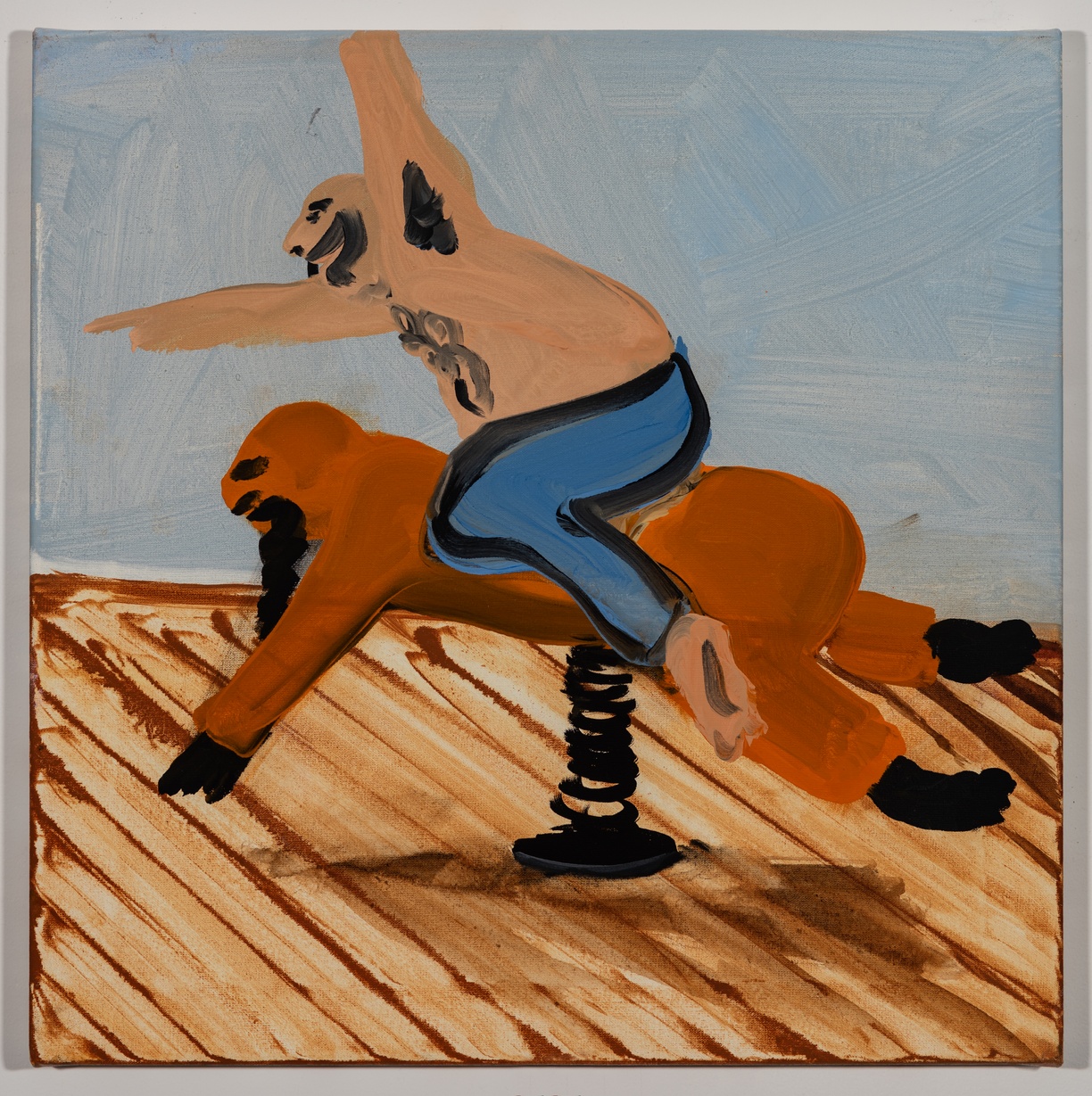 Curated by
Part of
Exhibition Category
Thesis Exhibitions, Student Curated Projects
Opening Reception, Saturday, April 1, 1pm - 4pm
Limited free seating is available on a roundtrip chartered bus from New York City for the April 1st opening. Reservations are required and can be made on this by calling +1 845-758-7598 or emailing alaracuente@bard.edu.
Participants: Alex Forrest, Rachel Harrison, Tala Madani, Lisi Raskin, Elaine Sturtevant, Alex Tatarsky, Ikechukwu Ufomadu, and Ry Rocklen
No Jokes Allowed examines humorlessness and uncanny or unsettling comedy as a tactic in art across sculpture, painting, and performance. Dissolving the rhythm and content of a joke complicates power, control, and truth to contradict comedy's expected conclusion: the punchline. For this exhibition, comedians including Ikechukwu Ufomadu and Alex Forrest have developed performances in response to the displayed artworks, which refuse the joke by expressing humorlessness in a range of ways.
In his work, comedian Ikechukwu Ufomadu takes familiar communication and teases out its unease, combining everyday cadences with nonsensical language. His cheerful deadpan style prioritizes believability over joke-telling. Alex Forrest uses stand-up to pinpoint humorless comedy in an unsteady construction of self. In Spirit Channel Surfing, clown and artist Alex Tatarsky hosts a Q&A with the displayed artworks in an exploration of material, mime, mimesis, and objecthood. Each performer will offer live guided tours through the installation. In the performers' absence, an audio guide of a prepared tour is available.
The exhibition's title pays homage to an experimental comedy show from 2015 whose only criteria for its stand-up performers—"no jokes allowed"—united a community of comedians that thrives today. The format's creator and figurehead, the late New York comic Steve Whalen, used his nickname—Mr. Jokes—and his signature "I Love This Crowd" shirt to toy with traditional comedic techniques and relationships. No Jokes Allowed explores the complicating and removal of joke structures as both a development in comedy and a long-standing tactic deployed by visual artists.
With support from the OSUN Center for Human Rights & the Arts at Bard.