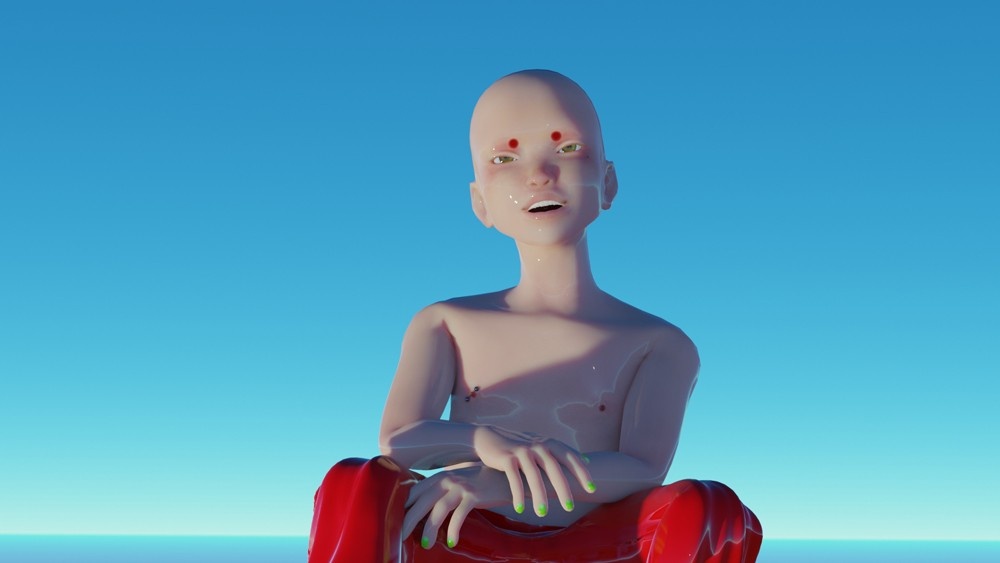 Curated by
Part of
Exhibition Category
Thesis Exhibitions, Student Curated Projects
Artists: 업체eobchae, Kyuri Jeon, Hyojae Kim, and TZUSOO
Reproductive justice, in the world we know, has not yet been attained. To what degree do women, nonbinary, and trans people have control over their bodies and their futures? This question takes on a particular inflection in South Korea, a nation whose government has made combating declining birthrates a national priority.
The exhibition Right to Mother proposes speculative futures in which digitally inflected imaginations expand and challenge traditional ideas around reproduction and birth. The featured artworks—by three artists and one collective—imagine worlds that span both time and space, set in eras ranging from the 1930s to the 2220s and traversing both physical and digital realms.
Kyuri Jeon documents the recent decriminalization of abortion in South Korea alongside personal accounts surrounding her survival of a female feticide, while TZUSOO elaborates on the genesis of Aimy Moon, a non-binary CGI avatar–designed by TZUSOO pixel by pixel–who lives and works in the metaverse. Hyojae Kim's digital dancing baby expresses yearnings for a xenofeminist future, where naturalist identity politics are renounced by repurposing existing technologies. The collective 업체eobchae, by way of simulating revisionist science fictions, proposes a "Daddy Residency": an open call to find temporary co-parents initiated by Nahee Kim, a member of the collective hoping to become a parent. Brought together, these works ask: Will reproductive bodies ever gain full agency of their procreative abilities? And, furthermore, will human gestation be possible outside of the uterus?
In conjunction with Right to Mother, a public discussion will further delve into reproductive justice for those who have historically been denied the right to legal motherhood.
With support from the OSUN Center for Human Rights & the Arts at Bard.