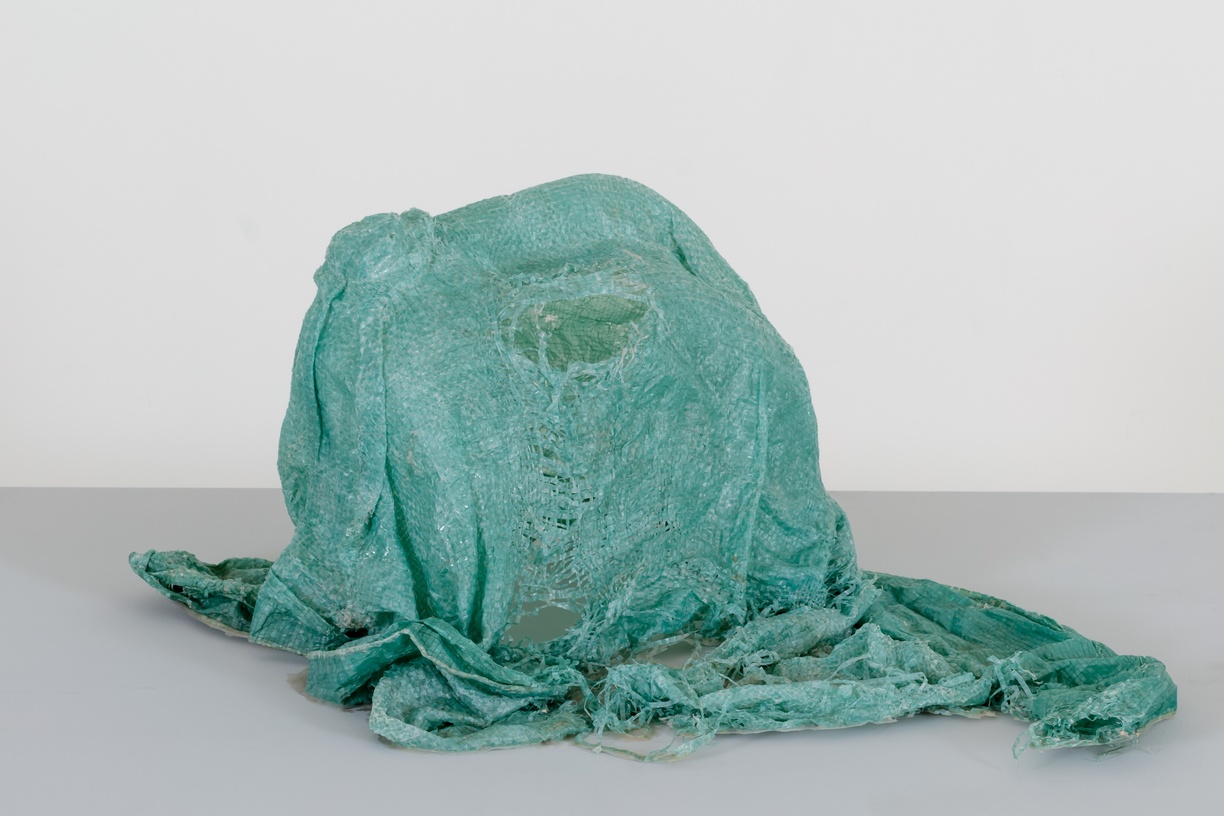 Indian Theater: Native Performance, Art, and Self-determination Since 1969
June 24 – November 26, 2023
Curated by
Exhibition Category
Major Exhibitions
Opening Reception: Saturday, June 24, 2023, 2pm - 5pm

For a seat on the free roundtrip chartered bus from New York City for the opening please call T +1 845 758 7593 or email alaracuente@bard.edu . Reservations are required for the bus.

Indian Theater: Native Performance, Art, and Self-determination Since 1969 is the first large-scale exhibition of its kind to center performance and theater as an origin point for the development of contemporary art by Native American, First Nations, Inuit, and Alaska Native artists, beginning with the role that Native artists have played in the self-determination era, sparked by the occupation of Alcatraz by Indians of All Red Nations in 1969. Native artists then and now are at the vanguard of performance art practices and discourse. As part of Indian Theater, their work uses humor as a strategy for cultural critique and reflection, parses the inherent relationships between objecthood and agency, and frequently complicates representations of the Native body through signaling the body's absence and presence via clothing, blanketing, and adornment. In the exhibition, song, dance, and music are also posited as a basis for collectivity and resistance and a means to speak back to a time when Native traditional ceremony and public gatherings were illegal in both the United States and Canada. In addition to artworks, the exhibition includes important archival material documenting the emergence of the New Native Theater movement in Santa Fe in 1969 as well as materials directly related to the early self-determination era.
Featuring over 100 works by artists representing a range of perspectives and practices, including Rebecca Belmore (Member of the Lac Seul First Nation (Anishinaabe)), Dana Claxton (Lakota), Theo Jean Cuthand (Plains Cree, Scottish, Irish), Jeneen Frei Njootli (Vuntut Gwitchin, Czech and Dutch), Gabrielle L'Hirondelle Hill (Métis), Cannupa Hanska Luger (Mandan, Hidatsa, Arikara, Lakota), James Luna (Payómkawichum, Ipai, and Mexican), Lloyd Kiva New (Cherokee), Spiderwoman Theater, Dyani White Hawk (Sicangu Lakota), among many others, as well as performances and activations by Rebecca Belmore, Nicholas Galanin (Tlingit/Unangax̂), Jeffrey Gibson (The Mississippi Band of Choctaw Indians/Cherokee), Maria Hupfield (Anishnaabek, Wasauksing First Nation / Canada), Kite (Oglala Sioux Tribe), and Eric-Paul Riege (Diné).
The presentation begins chronologically and cites the 1969 document, Indian Theatre: An Artistic Experiment in Process, published by the Institute for American Indian Arts (IAIA) in Santa Fe, New Mexico. Featured is early documentation of IAIA theater performances, along with recently digitized footage of Spiderwoman Theater's evocatively titled 1979 play Cabaret: An Evening of Disgusting Songs and Pukey Images, available for viewing for the first time since its original debut. The longest running theater group in the United States, and founded by sisters Lisa Mayo, Gloria Miguel, and Muriel Miguel (Rappahannock and Kuna), Spiderwoman Theater emerged from the feminist movement of the 1970s and the disillusionment with the treatment of women in radical political movements of the time. Cabaret reflects the group's contribution to the national dialogue on gender in its critique and satirization of how women are often made to swallow male platitudes about love and its challenges to homogenizing images of women.
The exhibition progresses with a survey of video, performance, sculpture, painting, drawing, and beadwork that at once pay homage to the legacy of innovative Native aesthetic traditions and this continuing tradition of experimentation and performativity. Jeffrey Gibson's commission responds directly to the 1969 treatise, Indian Theatre, with a new performance titled Don't Make Me Over, an arced choreography that centers music and oration. White Carver, an installation by Nicholas Galanin, is activated by a non-Native carver engaged in carving a surprising object, one that might initially seem like a customary item in the vein of Northwest Coast Native American art. Galanin reconceives traditional carving practices, including the ways in which many Native carvers on the Northwest coast publicly perform their craft to a non-Native public, to confront the history of colonial fetishization of Indigenous cultures and objects. Another performance, commissioned for the exhibition, will feature artist Eric-Paul Riege as he engages with a series of soft sculptures of oversized pairs of Diné earrings suspended from the gallery ceiling. Over his day-long durational performance, his sculptures are activated and sounded, becoming an extension of the artist's body and Diné cosmology.
Both Galanin's and Riege's performances will take place in the galleries during opening weekend (June 24-25, 2023), joined by Rebecca Belmore, who will activate her large-scale commission, Familia, with a seven-hour durational performance, and participate in an artist talk. Installed on the exterior of the Hessel Museum of Art, Familia is a monumental new work (17 x 30 ft) that will blanket the Museum's façade. Using worker's coveralls as raw material, the piece mirrors the dimension of a flag, but instead of symbolizing nationhood or sovereignty, this work questions the colonial impulses behind these gestures and their histories of labor exploitation and territorial claims. Belmore's related performance will call attention to Missing and Murdered Indigenous Women, Girls, Two-Spirit, and Trans People (MMIWG2ST+) through a collective performance of care that will center overlooked objects on the grounds of the Hessel Museum.
Curated by Candice Hopkins (Carcross/Tagish First Nation), Forge Project's Executive Director and CCS Bard's Fellow in Indigenous Art History and Curatorial Studies, with curatorial research led by Amelia Russo, this major exhibition celebrates the partnership established in 2022 with Forge Project to provide dedicated programming on key topics and methods in Native American and Indigenous studies throughout the Bard network.
Exhibition artists include: KC Adams (Métis), asinnajaq (Inuk), Sonny Assu (Ligwiłda'xw Kwakwaka'wakw from Wei Wai Kum Nation), Natalie Ball (Klamath/Modoc), Rick Bartow (Wiyot), Rebecca Belmore (Member of the Lac Seul First Nation (Anishinaabe)), Bob Boyer (Métis), Dana Claxton (Lakota), TJ Cuthand (Plains Cree, Scottish, Irish), Ruth Cuthand (Plains Cree, Scottish, Irish, Canadian), Beau Dick (Kwakwaka'wakw, Musgamakw Dzawada'enuxw First Nation), Demian DinéYahzi' (Diné), Rosalie Favell (Métis (Cree/ British)), Jeneen Frei Njootli (Vuntut Gwitchin, Czech and Dutch), Nicholas Galanin (Tlingit/Unangax̂), Jeffrey Gibson (Member of The Mississippi Band of Choctaw Indians, and half Cherokee), Ishi Glinsky (Tohono O'odham), Raven Halfmoon (Caddo), Gabrielle L'Hirondelle Hill (Métis), Sky Hopinka (Ho-Chunk Nation/Pechanga Band of Luiseño Indians), Maria Hupfield (Anishnaabek, Wasauksing First Nation / Canada), Matthew Kirk (Navajo/Diné), Kite (Oglala Sioux Tribe), Cannupa Hanska Luger (Mandan, Hidatsa, Arikara, Lakota), Tanya Lukin Linklater (Alutiiq/Sugpiaq), James Luna (Payómkawichum, Ipai, and Mexican), Rachel Martin (Tlingit/Tsaagweidei, Killer Whale Clan, of the Yellow Cedar House (Xaai Hit') Eagle Moiety), Kent Monkman (Cree member of Fisher River Cree Nation in Treaty 5 Territory (Manitoba)), Audie Murray (Métis), Lloyd Kiva New (Cherokee), New Red Order (Adam Khalil (Sault Tribe of Chippewa Indians); Zack Khalil (Sault Tribe of Chippewa Indians); Jackson Polys (Tlingit)), Jessie Oonark (Inuit), Jaune Quick-to-See Smith (Salish member of the Confederated Salish & Kootenai Nation), Eric-Paul Riege (Diné), Walter Scott (Kahnawá:ke), Spiderwoman Theater, Charlene Vickers (Anishinaabe), Kay WalkingStick (Citizen of the Cherokee Nation of Oklahoma and Anglo), Marie Watt (Seneca and German-Scot), Dyani White Hawk (Sičangu Lakota), and Nico Williams (Anishinaabe).
Additional performances by Ya Tseen and Emily Johnson/Catalyst as well as a series of artists talks will be curated by the Center for Indigenous Studies in complement with Indian Theater throughout the duration of the show.
Exhibition Publication
Indian Theater will be accompanied by a major publication, Native Visual Sovereignty: A Reader on Art and Performance, edited by Candice Hopkins and co-published by Dancing Foxes Press, CCS Bard, and Forge Project. The publication will chart the evolution of Indigenous North American performance and self-determination in contemporary art over the past 60 years. Available in fall 2023, Native Visual Sovereignty comprises newly commissioned essays, poetry, and oral history interviews, alongside reprints of critical texts by leading Indigenous scholars and artists.
Exhibition Organization, Credits & Sponsorship
The exhibition and associated publication is made possible by Lonti Ebers, the Marieluise Hessel Foundation, the Gochman Family Foundation, the Robert Mapplethorpe Foundation, the Board of Governors of the Center for Curatorial Studies, and the Center's patrons, supporters, and friends.
Additional support for Indian Theater has been provided by Forge Project, Teiger Foundation, The Kaleta A. Doolin Foundation and the Kettering Family Foundation.
Support for public programs has been provided through the Bard College's American and Indigenous Studies endowment, generously supported by the Gochman Family Foundation, George Soros, and the Open Society Foundations.
The new commission by Rebecca Belmore for Indian Theater has been generously supported by Rethinking Place: Bard-on-Mahicantuck, a Mellon Foundation Humanities for All Times project.