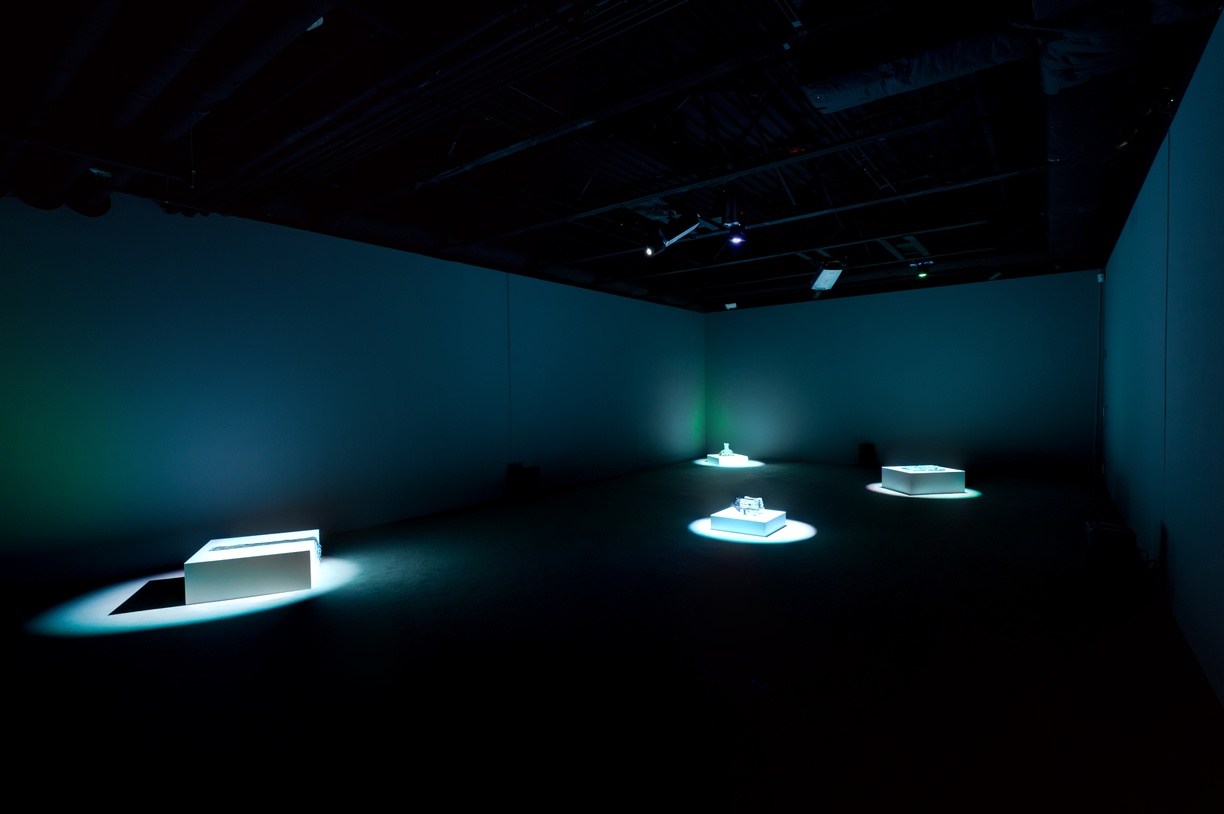 2012 Spring Exhibitions: Group 2
Exhibition Category
Collected exhibitions
Opening Reception: Sunday, April 29, 2012, 1 - 4 p.m.
Free chartered bus to and from New York City for the opening.  For reservations, call 845.758.7598, or write ccs@bard.edu 
The Center for Curatorial Studies presents exhibitions and projects curated by second-year students in its graduate program in curatorial studies and contemporary art.  The students have organized these exhibition and projects as part of the requirements for the master of art's degree.
Practice Revised
Curated by Helga Just Christoffersen
Artist: Jutta Koether
Curated by Jenny Jaskey
Jutta Koether continues Mad Garland with paintings and a book launch.
Artists: Aki Sasamoto and Agnes Martin
Curated by Leora Morinis
Aki Sasamoto begins her piece, Amoeba vs. My Muscle, by pestling out mochi in an oversized wooden mortar; Agnes Martin's film, Gabriel (1976), will be projected on loop nearby.
Artist: Donna Huanca
Curated by Andrew Rebatta 
The myth is neither bad nor good, its potentials are unlimited is a sound-installation by Donna Huanca in the context of her Incan-Andean ancestry, questions of subjectivity, and the sonic legacy of Afrofuturism.
Artists: Joachim Koester, Janice Kerbel
Curated by Robin Selk
An acid western
Artists: Katja Novitskova and Timur Si-Qin 
Curated by Agatha Wara
Adopting the language of global advertising and offering acute reflections on what it means to live under today's historical conditions, Timur Si-Qin and Katja Novitskova present images, objects, and texts that address our contemporary state of conflation: the value transitions between the biological and the cultural, from information into matter. 
Artist: Danh Vo, with Julie Ault and James Benning
Curated by Amy Zion
"Woe to him who says to the wood, "Awaken!"; to the dumb stone, "Arise!" Shall it teach? Behold it is overlaid with gold and silver, and no spirit is within it."
Student-curated exhibitions at CCS Bard are made possible with support from the Rebecca and Martin Eisenberg Student Exhibition Fund; the Mitzi and Warren Eisenberg Family Foundation; the Audrey and Sydney Irmas Charitable Foundation; the Robert Mapplethorpe Foundation; the Board of Governors of the Center for Curatorial Studies; and by the Center's Patrons, Supporters, and Friends.  Additional support provided by the Monique Beudert Award Fund.