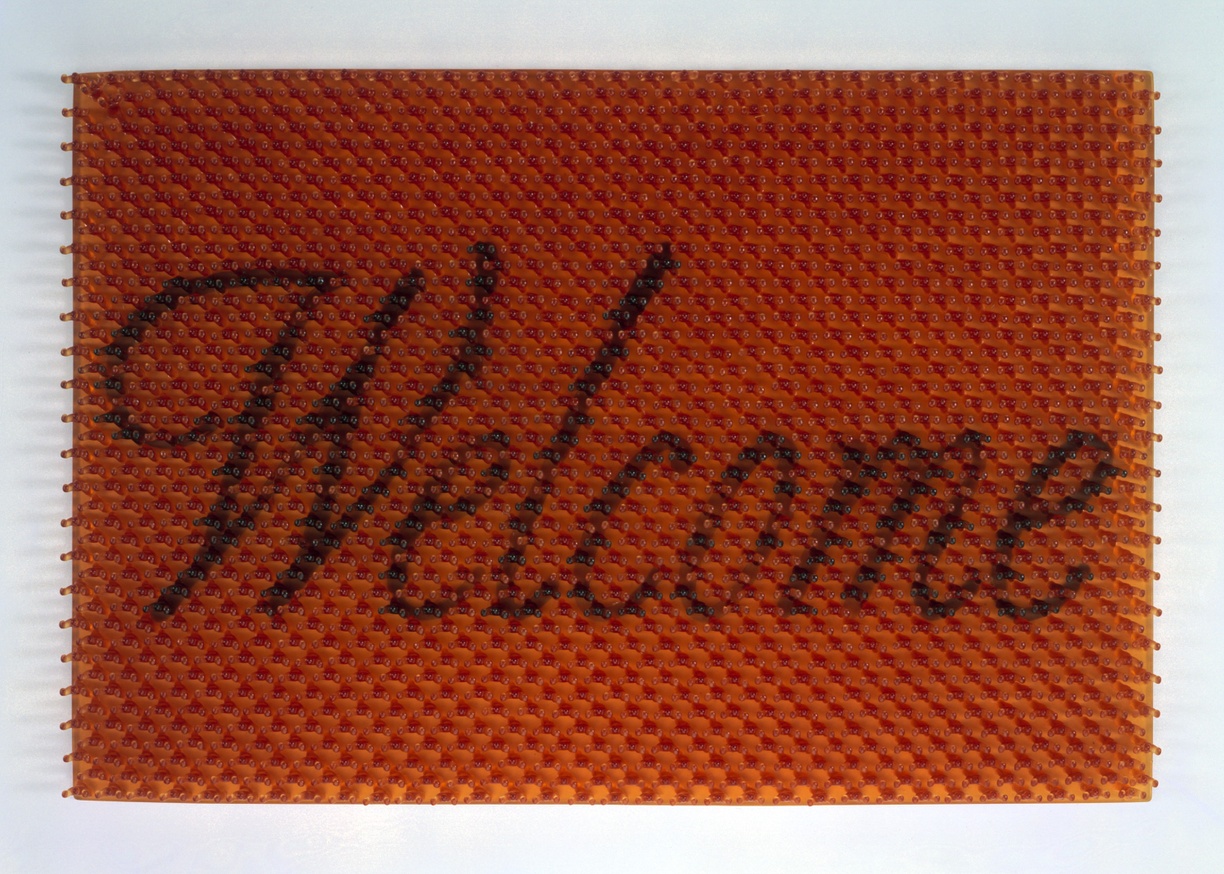 First Year Curatorial Practice I: Exhibitions Drawn from the Marieluise Hessel Collection by CCS Bard Class of 2022
Curated by
Isabella Achenbach
Eduardo Andres Alfonso
Angelica Arbelaez
Eugenia Braniff
Junni Chen
Sofia D'Amico
Laura Hakel
Hana Halilaj
May Makki
Claire Sammut
Danni Shen
Min Sun Jeon
Dominika Tylcz
Guy Weltchek
Exhibition Category
Collected exhibitions
Due to current Bard College Covid-19 safety protocols, The Hessel Museum of Art and the CCS Bard galleries are currently open to a limited number of visitors by reservation, and to Bard College students, staff, and faculty without reservation. To read our Covid-19 Courtesy Code, please visit this page.

To reserve your free timed ticket, please visit this page.
Throughout the history of the Center for Curatorial Studies, Bard College, in the first semester of the graduate program, students have been grouped and tasked with curating exhibitions collaboratively. The Marieluise Hessel Collection has been the foundation of the graduate program since its inception, and it is unique in its status as a teaching tool. Typically, these semester-long projects open to the public for a limited period at the end of the Fall Semester. This year, the First Year Curatorial Practice I exhibitions are taking place in the Spring to coincide with the Graduate Thesis exhibitions. The four exhibitions of works drawn from the Marieluise Hessel Collection are on view in two successive rounds in the CCS Bard Galleries.
First Year Curatorial Practice I is a course taught by Amy Zion, Ian Sullivan, and Marcia Acita.
April 3–18, 2021

An exhibition curated by Sofia D'Amico, Danni Shen, and Guy Weltchek
NEUTRAL BACKGROUND
Curated by Junni Chen, May Makki, and Dominika Tylcz
May 1–16, 2021
FIGURE, DOOR, PASSAGE
Curated by Eduardo Alfonso, Eugenia Braniff, Hana Halilaj, Claire Sammut
Push Over, Push Back
Curated by Isabella Achenbach, Angelica Arbelaez, Laura Hakel, and Min Sun Jeon
Access Policy for Hessel Museum of Art and CCS Bard Galleries
CCS Bard and the Hessel Museum are located in a single-level facility. Parking is available outside of the building in an ADA-compliant parking lot which has four accessible parking spaces at the end of the paved entrance way. If you have specific questions or requests about access, please write to ccs@bard.edu at least two weeks before your visit or the event you plan to attend and we will make every effort to accommodate you. During your visit, you may seek the assistance of Security and Visitor Service staff members who are present at the CCS Bard reception desk and throughout the exhibitions. Please don't hesitate to contact ccs@bard.edu with feedback about your visit. For the full Access Policy please see here.